The Angel of Healing
Cancer Research Fund

What is The Angel of Healing Cancer Research Fund

The Angel of Healing Cancer Research Fund supports Gold Nanoparticle Cancer Research.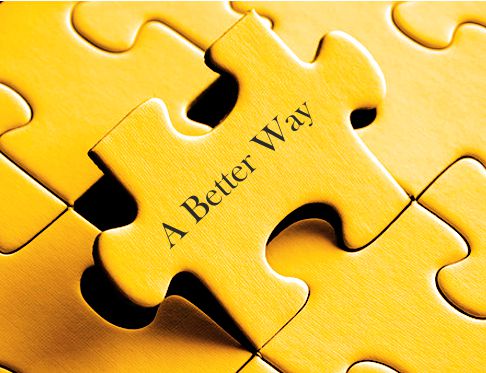 What is Gold Nanoparticle Cancer Research?

Gold nanoparticles offer a better way to treat cancer than the methods used today by modern medicine.

Gold Nanoparticle Cancer Research is a non-invasive cancer treatment that kills cancer cells without hurting surrounding healthy tissue and it does not have harmful side-effects.
You can learn more about this promising form of cancer research and the latest news releases on the subject here, on this guide's 'Gold Nanoparticle Cancer Research' page.

---
---
---
Who Does
The Angel of Healing Cancer Research Fund
Donate to?

The Angel of Healing Cancer Research Fund will support the work of several different research groups that use Gold Nanoparticles in their Cancer Research.

Below is a list of the researchers that this fund will support, I've been following their work and have written about it.   

A few of them have been in this field of study for more than ten years, while the other has recently invented a promising new tracking device that uses gold nanoparticles to find and kill cancer cells. 

---
Dr. Kattesh V. Katti - is a curator and professor of radiology and physics at the University of Missouri and director of the Institute of Green Nanotechnology.
I first found out about Dr. Katti in December of 2016.

In late 2016 and early 2017, I wrote several letters to St. Jude Children's Hospital.

In the letters, I stated why I was doing what I was doing, why I supported gold nanoparticle cancer research and finally, I asked the doctor the letter was addressed to if they'd consider adding Gold Nanoparticle Cancer Research in their efforts to find a cure for cancer.
Dr. Katti's latest work was added to the last letter that was sent to the hospital; see the excerpt in the 2nd letter here.
The article below describes his latest work...
MU professor develops cancer treatment using natural sources
- Missourian
---
Dr. Naomi J. Halas - is the Stanley C. Moore Professor in Electrical and Computer Engineering, Professor of Biomedical Engineering, Professor of Chemistry, Professor of Physics and Astronomy, and founding director of the Laboratory for Nanophotonics at Rice University. She is the Director of the Smalley-Curl Institute.
In the 1990's, Dr. Halas invented gold nanoshells at Rice University and has spent the last two decades researching their anticancer potential, the following is list of all her research publications over the last 34years; Dr. Halas publications link.
Below is an article that was recently published about some of her most recent work. 

Researchers use gold nanoshells to effectively release cancer drugs inside tumors
- News Medical
In addition, you'll find in the in the 3rd issue of this guide's Gold Nanoparticle Cancer Research News a summary about this article: seen here.

---
Dr. Ning Fang - is an Associate Professor of the Chemistry Department at Georgia State University.
Recently, Dr. Fang invented a new optical imaging tool that tracks and targets cancer cells, the invention is called 'SPORT' which is short for 'Single Particle Orientation and Rotational Tracking.
The first issue of this site's Gold Nanoparticle Cancer Research News covered Dr. Fang's work, seen here.

In addition, in December of 2017, 'the Signal' a Georgia Institute of Technology (Georgia Tech) student paper, released this article about Dr. Fang's work:
On the Road to Ending Cancer
- The Signal
In the article from 'the Signal' Dr. Fang stated the following:
"Most cancer therapy treatments often kill both cancer cells and healthy cells. However, 'SPORT' only kills the main target, which is the cancer cell, and leaves the healthy cells unaffected. The use of gold nanoparticles is ultimately safer for cancer patients."  Dr. Ning Fang
---
---
---
How Can You help this fund?

This guide has been giving to cancer research and or individuals fighting the disease since March 2012. 
Since its first donation, this guide has given at least half of its earnings to help this form of cancer research or help those who are suffering from cancer, you can see a spreadsheet of its donations here.
This guide receives it earnings through affiliate commissions, donations, or through advertising.
By following this link, you'll find a complete list of this guide's affiliates, this page also shows the least amount it donates with every commission it receives.
If you'd like to give a Donation, you can either follow go to this guide's Donation page or at the top of every page of this guide you will find a link where you can make a donation.
In addition, Donations are automatically categorized as anonymous, unless the donor wishes to be made known through a written request, on the donation or by contacting me at the email address below.

Finally, if you'd like to advertise/sponsor this guide please feel free to contact me directly at this email address:
stevewarrenfeltz@free-bullion-investment-guide.com

One final note about the donations paid from this guide to the researchers listed above, no donation from this guide will be less than $100.00. 
Which simply means that if this site does not earn more than $200 in a one month period, the balance will be carried forward to the next month, and so on, until $100.00 has been collected for a donation.
All money collected and donated will be recorded on the ledger page of this guide.

---
---
---
Why am I naming the Fund after
The Angel of Healing

Early last summer, after I received very little response from the letters I sent to several administrators at St. Jude Children's Hospital that asked them if they'd consider gold nanoparticle cancer research, I decided to start a Gold Nanoparticle Cancer Research Fund in 2018.  
This link will take you to the ledger entry that shows you who at St. Jude Children's Hospital received a letter.

Until I found out about the Archangel Raphael, I had planned to call the fund the Gold Nanoparticle Cancer Research Fund .

Before October of 2017, I'd never heard of the Archangel Raphael.

While I was doing an image search for a blog post on Pinterest, I found an image of him by complete happen-chance.
The image said beneath it 'The Archangel Raphael;' like a lot of people, I'd heard of the archangels Gabriel and Michael, but I thought they were it.

After I saw the image of the archangel Raphael, I became curious, so I searched for him and found out that he was known as the Archangel of Healing.

The Archangel Raphael heals directly and through divine guidance through dreams, ideas, your intuition, and by incorporating other people to help an individual heal or find healing.

At this time there was a need for healing for my mother, in early November she was going to have much-needed knee surgery, plus she has heart problems that added stress to the issue.

After learning how the Archangel Raphael heals, as a Christian,
I started to pray to my Lord and Savor, Jesus Christ, asking him to send the archangel to help my mother have a successful surgery.

My mother had a successful surgery, there were no problems with her heart or with replacing her knee.

The normal recuperation time for someone after knee surgery is 6-weeks.

At my mother's six-week checkup, her doctor told her that her knee had healed so well that he would not need to see her at the usual three-month checkup and scheduled her next appointment 10 months out.

Above, I stated that one way that the Archangel Raphael heals is through divine guidance and thought, my mother learned some crucial information about healing the knee before and after her surgery.

If you are going to have knee surgery or know someone who is, feel free to contact me <stevewarrenfeltz@free-bullion-investment-guide.com> and I'll be happy to pass that information to you.  Note: This information isn't new information for those about to get, or are recovering from knee surgery, but unfortunately this information is often overlooked.

---
---
---
Who is the Archangel Raphael -
The Angel of Healing

Below is the introduction to the New Archangel Raphael - The Angel of Healing page.

Archangels are the principle messengers of God. 

The word 'Archangel' is derived from the Greek word archi which means chief, principal or to have authority over others of their class, and angelos means 'Messenger of God.'

The archangel Raphael is one of the seven archangels who stand in the presence of the Lord, and he is the principle healer in the angelic realm.
Raphael's name is a combination of two Hebrew words: "Rapha" (physician, healer) and "el" (God) and when joined 'Raphael' means 'God Heals.'
Raphael works to heal the body, mind, and spirit of everyone who asks for God's help and his good work has been recorded in many different religious scriptures.
In addition, the Roman Catholic Church identifies Raphael as 'Saint Raphael the Archangel.' 
However, unlike most saints, Raphael was never a human being, but he was declared a saint in honor of his work in helping humanity.
See the full Archangel Raphael page here.

---
Affiliate Ad
---
---
---

Written Permission Must Be Received to Reproduce
For Source of Information Purposes: Please Give a Return Link


---
---
Free Bullion Investment Guide