---
Find Bullion Market News here


November 2020
Monthly Newsletter
Hello,

I hope you and your family are healthy, and safe,  

This is the 8th issue of the Free Bullion Investment Guide's monthly newsletter.

Last month, I wrote in the newsletter, that a donation would be made to from the Angel of Healing Cancer Fund to an individual who was battling Childhood Cancer. 

On the 15th of October that donation was made to Daniel Ixpata, here's a screen shot of his GoFundMe page.  You can see the lottery process that chose him here.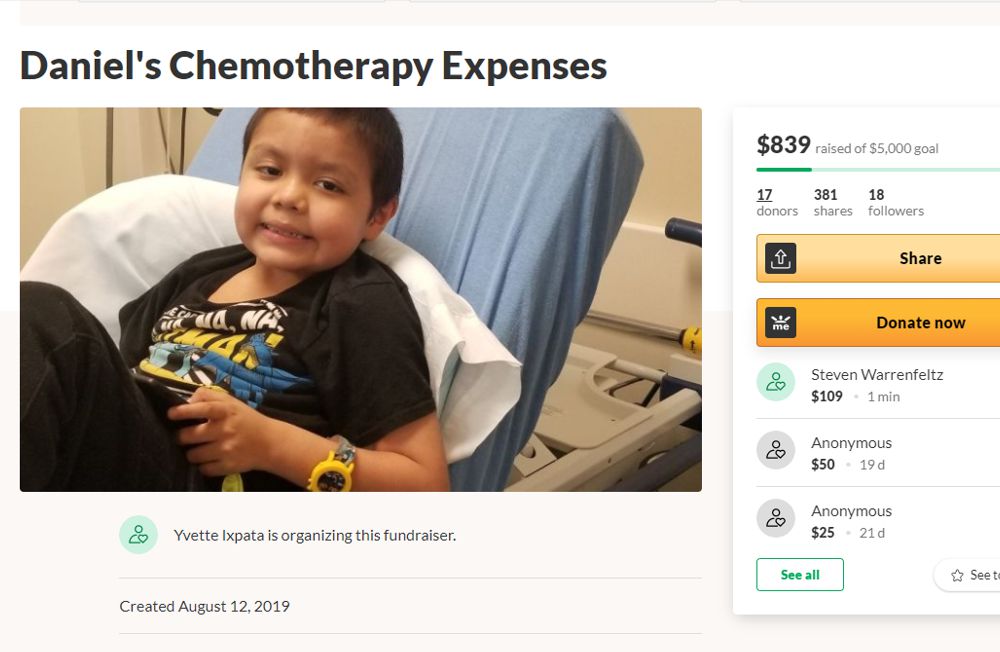 October Donation
As you may or may not know, this guide donates at least half of its monthly earnings to the Angel of Healing Cancer Fund, once the fund collects more than $100, it donates that money to an individual who's battling cancer.

When the Fund collects more than one hundred dollars, an individual who is battling a type of cancer that coincides with that month's Cancer Awareness will be picked randomly for a donation.

In October, this guide earned $64.18, of which $32.09 goes to the Angel of Healing Cancer Fund. 

I wanted to give a special thanks to all those who make purchases through the Free Bullion Investment Guide, the commissions from your purchases have made every donation possible.

On November 15th, a breakdown of the Affiliates generated who the money earned for this donation will be noted on the guide's Ledger/Journal page.

Other items

In the last newsletter, I informed you that my Dad had passed away from liver and kidney failure, it has been nearly two months since his passing and things are generally getting better.   

In the last few week, and in the weeks ahead my mother and I have been straightening up legal issues that have to be taken care of, it is for this reason that I have very little updates to share with you.

I can tell you that I've been trying to post the news daily on the homepage, although the last two days I haven't, but recently I did update all the mintage figures for U.S. Bullion coins.

I've checked other World Mints for updated mintage figures and, so far, they haven't been updated, when they are I will update the information and post those updates on the guide.Thank you for your time, and Thank you for your support.
Lastly, considering all that is going on this year, it seems our sanity is constantly being tested.  I personally find peace in all the chaos through my faith in Jesus Christ, if you're finding it tough to get through these times, turning to him will help you.  My life is far from perfect, but through him, I can definitely say that I am going down a better path than I was just a few years ago.
Take Care & God Bless,
Steven Warrenfeltz
www.free-bullion-investment-guide.com

"When coins of equal face value but different intrinsic value are put into circulation side by side, the coin with the higher intrinsic value will be hoarded and only the coin of lower intrinsic value will remain in circulation."  - — Sir Thomas Gresham
---
---
---
---
Free Bullion Investment Guide