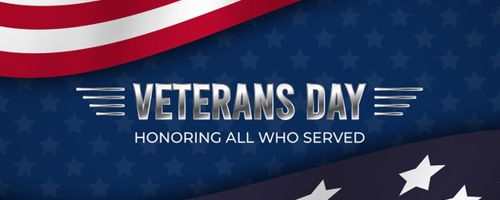 The Angel of Healing
Cancer Fund

The Angel of Healing Cancer Research Fund supports Gold Nanoparticle Cancer Research.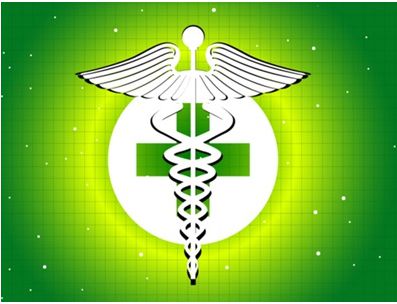 What is
Gold Nanoparticle Cancer Research?

Gold nanoparticles offer a better way to treat cancer than the methods used today by modern medicine.

Gold Nanoparticle Cancer Research is a non-invasive cancer treatment that kills cancer cells without hurting surrounding healthy tissue and it does not have harmful side-effects.
You can learn more about this promising form of cancer research on this guide's 'Understanding Gold Nanoparticle Cancer Research' page.

Who Does
The Angel of Healing Cancer Research Fund Donate to?

The Angel of Healing Cancer Fund supports random individuals with Cancer that also corresponded to those with the Cancer Awareness Month, on GoFundMe.com.
See a full list of Cancer Awareness Months here.
On those months without a Cancer Awareness ribbon, December & August, a donation will be made to a child battling cancer who is around the same age as my childhood friend who was 11yrs old when he died of cancer. 
Donations will not be below $100.  So, if this guide doesn't generate a donation of at least $100 or over, in any given month, the sum will be added up month after month until it does, then a donation will be made to an individual in correspondence to the cancer awareness month.
Currently, I cannot make donations to GoFundMe in the name of the 'Angel of Healing Cancer Fund' because it isn't a 501 (c)(3) organization, it needs to become one, but at this time, I cannot afford the lawyer and accountant that is needed to draw up the papers to form a 501 (c)(3).
So, until the 'Angel of Healing Cancer Fund' can be made into a 501 (c)(3) organization, the donations will be made in my name with the name of the fund written in the comment section where applicable.

Picking individuals who will receive the donation, on GoFundMe.com, will be by lottery. 
I will select five individuals on GoFundMe who are battling the type of cancer that corresponds with the awareness month, and put the names in a jar then I'll blindly pull out the name of the who the donation will be made.
Furthermore, I will also list the other people in the lottery that were not chosen so that if you wish to help them you can do so on your own.

---
---
The Ultimate Goal of this Fund

The Ultimate Goal for this fund is to become a non-profit organization that helps cancer patients receive financial help for Gold Nanoparticle Cancer Treatment, after it has become an approved and accepted treatment for cancer.

---
---
---
How Can You help this fund?

This guide has been giving to cancer research and or individuals fighting the disease since March 2012. 
Since its first donation, this guide has given at least half of its earnings to help this form of cancer research or help those who are suffering from cancer, you can see a spreadsheet of its donations here.
This guide receives it earnings from:
By following this link, you'll find a complete list of this guide's affiliates, this page also shows the least amount it donates with every commission it receives.
If you'd like to give a Donation, you can either follow go to this guide's Donation page or at the top right of every page of this guide you will find a link where you can make a donation.
In addition, Donations are automatically categorized as anonymous, unless the donor wishes to be made known through a written request, on the donation or by contacting me at the email address below.

Finally, if you'd like to advertise/sponsor this guide please feel free to contact me directly at this email address:
stevewarrenfeltz@free-bullion-investment-guide.com

Note:
Every penny will be accounted for, however, Donations made by the Angel of Healing Cancer Research Fund will be at least $100.00. 
Which means that if this site does not generate more than $200 in a one month period, the balance will be carried forward to the next month, and so on, until at least a $100.00 has been collected for a donation.
All money collected and donated will be recorded on the ledger page of this guide.

---
---
---
Who is the Archangel Raphael
The Angel of Healing

Below is the introduction to the New Archangel Raphael - The Angel of Healing page.

Archangels are the principle messengers of God. 

The word 'Archangel' is derived from the Greek word archi which means chief, principal or to have authority over others of their class, and angelos means 'Messenger of God.'

The archangel Raphael is one of the seven archangels who stand in the presence of the Lord, and he is the principle healer in the angelic realm.
Raphael's name is a combination of two Hebrew words: "Rapha" (physician, healer) and "el" (God) and when joined 'Raphael' means 'God Heals.'
Raphael works to heal the body, mind, and spirit of everyone who asks for God's help and his good work has been recorded in many different religious scriptures.
In addition, the Roman Catholic Church identifies Raphael as 'Saint Raphael the Archangel.' 
However, unlike most saints, Raphael was never a human being, but he was declared a saint in honor of his work in helping humanity.
See the full Archangel Raphael page here.

---
---
---
---
---
---
---
---
---
---
---
---
Free Bullion Investment Guide