This Guide is for Anyone Interested in Physical Bullion, and it
Advocates for and Donates to Gold Nano-Particle Cancer Research.
---
The Angel of Healing
Cancer Research Fund

What is
The Angel of Healing Cancer Research Fund

The Angel of Healing Cancer Research Fund supports Gold Nanoparticle Cancer Research.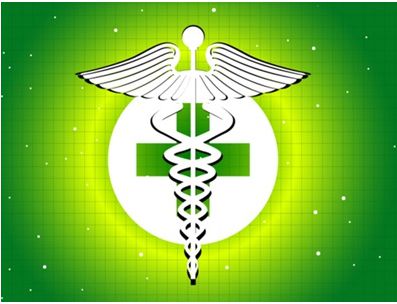 What is
Gold Nanoparticle Cancer Research?

Gold nanoparticles offer a better way to treat cancer than the methods used today by modern medicine.

Gold Nanoparticle Cancer Research is a non-invasive cancer treatment that kills cancer cells without hurting surrounding healthy tissue and it does not have harmful side-effects.
You can learn more about this promising form of cancer research and the latest news releases on the subject here, on this guide's 'Gold Nanoparticle Cancer Research' page.

---
---
---
Who Does
The Angel of Healing Cancer Research Fund Donate to?

The Angel of Healing Cancer Research Fund currently supports the work of three different research groups that use Gold Nanoparticles in their Cancer Research.

Dr. Kattesh Katti and Dr. Naomi J. Halas have been in this field of study for over twenty years, while Dr. Ning Fang has just recently invented a promising new form of gold nanoparticle cancer research that uses gold nanoparticles to find and kill cancer cells. 
Below, you'll find some more detail about these gold nanoparticle cancer researchers.

---
is a curator and professor of radiology and physics at the University of Missouri and director of the Institute of Green Nanotechnology.

Dr. Katti's cancer research brings together an ancient form of Indian Ayurvedic medicine and Gold Nanoparticles.

Ayurvedic medicine originated in India more than 3,000 years ago, it uses compounds of herbs and spices to treat patients.

This video features some of Dr. Katti's Work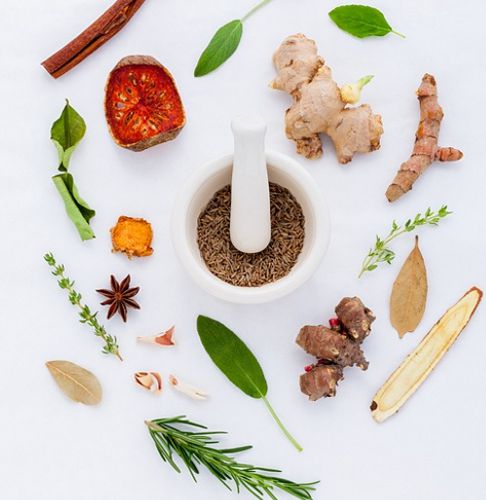 His experiments involve treating prostate and breast cancer with his 'Gold Nano-Ayurvedic Medicine.'
The research works by attaching micro-nutrients derived from Ayurvedic herbs and spices to Gold Nanoparticles, before injecting them into a patient's body.
Results have shown that these compounds can kill cancer cells while helping the patient's immune system improve to fight the disease.

Currently, Dr. Kattesh Katti is conducting Human Trials at a research facility in India and he's seen very positive results.
In April of 2018, Dr. Kattesh Katti received the from the Angel of Healing Cancer Research Fund.

The article below describes his latest work...
MU professor develops cancer treatment using natural sources
- Missourian
---
is the Stanley C. Moore Professor in Electrical and Computer Engineering, Professor of Biomedical Engineering, Professor of Chemistry, Professor of Physics and Astronomy, and she's the founding director of the Laboratory for Nanophotonics at Rice University. She is the Director of the Smalley-Curl Institute.

In the 1990's, Dr. Halas invented gold nanoshells at Rice University and she has spent the last two decades researching their anticancer potential.

Dr. Naomi J. Halas

In November of 2018, Dr. Naomi Halas was sent a donation from the Angel of Healing Cancer Research Fund.
In addition, this guide published a Q and A with Dr. Halas, you can see it here: "Q and A with a Pioneer in Medical Science...Naomi J. Halas Ph.D"
In the Q and A with Naomi Halas, you'll find out that her research has been the back bone of a Human Trial that has been taking place with helping to kill cancer in men with Prostate Cancer.
Furthermore, in the first summary in the 12th issue of the Gold Nanoparticle Cancer Research Report, you can see a video follow-up with one of the patients in this Human Trial, plus Dr. Halas is also featured in this video.

---
is an Associate Professor of the Chemistry Department at Georgia State University.
Recently, Dr. Fang invented a new optical imaging tool that tracks and targets cancer cells, the invention is called 'SPORT' which is short for 'Single Particle Orientation and Rotational Tracking.
The first issue of this site's Gold Nanoparticle Cancer Research News covered Dr. Fang's work, seen here.

In addition, in December of 2017, 'the Signal' a Georgia Institute of Technology (Georgia Tech) student paper, released this article about Dr. Fang's work:
On the Road to Ending Cancer
- The Signal
In the article from 'the Signal' Dr. Fang stated the following:
"Most cancer therapy treatments often kill both cancer cells and healthy cells. However, 'SPORT' only kills the main target, which is the cancer cell, and leaves the healthy cells unaffected. The use of gold nanoparticles is ultimately safer for cancer patients."  Dr. Ning Fang
The Ultimate Goal of this Fund

The Ultimate Goal for this fund is to become a non-profit organization that helps cancer patients receive financial help for Gold Nanoparticle Cancer Treatment, after it has become an approved and accepted treatment for cancer.

---
---
---
How Can You help this fund?

This guide has been giving to cancer research and or individuals fighting the disease since March 2012. 
Since its first donation, this guide has given at least half of its earnings to help this form of cancer research or help those who are suffering from cancer, you can see a spreadsheet of its donations here.
This guide receives it earnings from:
By following this link, you'll find a complete list of this guide's affiliates, this page also shows the least amount it donates with every commission it receives.
If you'd like to give a Donation, you can either follow go to this guide's Donation page or at the top right of every page of this guide you will find a link where you can make a donation.
In addition, Donations are automatically categorized as anonymous, unless the donor wishes to be made known through a written request, on the donation or by contacting me at the email address below.

Finally, if you'd like to advertise/sponsor this guide please feel free to contact me directly at this email address:
stevewarrenfeltz@free-bullion-investment-guide.com

Note:
Every penny will be accounted for, however, Donations made by the Angel of Healing Cancer Research Fund will be at least $100.00. 
Which means that if this site does not generate more than $200 in a one month period, the balance will be carried forward to the next month, and so on, until at least a $100.00 has been collected for a donation.
All money collected and donated will be recorded on the ledger page of this guide.

---
---
---
Who is the Archangel Raphael
The Angel of Healing

Below is the introduction to the New Archangel Raphael - The Angel of Healing page.

Archangels are the principle messengers of God. 

The word 'Archangel' is derived from the Greek word archi which means chief, principal or to have authority over others of their class, and angelos means 'Messenger of God.'

The archangel Raphael is one of the seven archangels who stand in the presence of the Lord, and he is the principle healer in the angelic realm.
Raphael's name is a combination of two Hebrew words: "Rapha" (physician, healer) and "el" (God) and when joined 'Raphael' means 'God Heals.'
Raphael works to heal the body, mind, and spirit of everyone who asks for God's help and his good work has been recorded in many different religious scriptures.
In addition, the Roman Catholic Church identifies Raphael as 'Saint Raphael the Archangel.' 
However, unlike most saints, Raphael was never a human being, but he was declared a saint in honor of his work in helping humanity.
See the full Archangel Raphael page here.

---
---
---
---
Affiliate Ad
---
---
---
---
---
---
---
---
Free Bullion Investment Guide