Homepage / Bullion Investment Basics: Investing Gurus / Eric Sprott

Investment Guru - Eric Sprott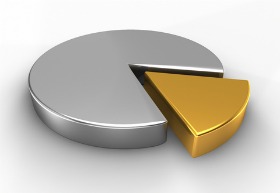 Investment Guru - Eric Sprott has said in many interviews over the last few years that the last decade was the Gold Decade and that this decade will be the Decade of Silver.
History
Eric Sprott has accumulated 35 years of experience in the investment industry. After earning his designation as a chartered accountant, Eric entered the investment industry as a research analyst at Merrill Lynch.
In 1981, he founded Sprott Securities (now Cormark Securities, Inc.), an institutional brokerage firm. Today it is one of Canada's largest independently owned securities firms.
In 2000, Eric Sprott made the decision to focus solely on the investment management business. The "investment management division" of Sprott Securities Inc. was spun-off to form a separate business known as Sprott Asset Management LP.
After establishing Sprott Asset Management Inc., Eric divested his entire ownership of Sprott Securities to its employees.
In June 2009, Sprott Asset Management LP reorganized to better define and streamline the key segments of their business. Sprott Asset Management LP currently manages a number of long/short equity strategies and mutual funds.
Eric's investment abilities are well represented in his record in the management of the Sprott Hedge Fund L.P., Sprott Hedge Fund L.P. II, Sprott Bull/Bear RSP Fund, Sprott Offshore Funds, Sprott Canadian Equity Fund, Sprott Energy Fund and Sprott Managed Accounts for which he has also won many awards.
Articles
Eric's thoughts on the state of the financial markets have been captured in a series of articles he authors titled "Markets At A Glance". Eric Sprott's 'Markets At A Glance' articles.
For more information about Sprott Asset Management
www.sprott.com


Interviews

Eric Sprott - The Difference Between Physical Metal And Paper

Eric Sprott Interviewed by Chris Martenson 1/3

Eric Sprott Interviewed by Chris Martenson 2/3

Eric Sprott Interviewed by Chris Martenson 3/3
---
Affiliate Ad
---
---
Free Bullion Investment Guide
Thanks You for Visiting!


---

---

---




My name is Steven Warrenfeltz, I created this guide to give you an honest place, on the web, that provides reliable bullion market information.

The other side of this guide is my way of fulfilling a promise to a childhood friend who died of cancer.

That promise was to do whatever I could to support those who are Battling Cancer (researchers/patients), and in doing so, try to help rid the world of this horrible disease.

This guide is my effort to make a bigger impact against the disease by combining what I love, 'investing,' while fulfilling a promise.




| | |
| --- | --- |
| | The Free Bullion Investment Guide has three missions: |

The 1st mission is to be an Honest place on the web that provides you with the Best Bullion Market Reference Material.





---
Investment Guru - Eric Sprott page
and Visit the

Home page