---
---
The Guide brings Awareness about


Gold Nano-Particles


and how they are a Better Way to Treat Cancer, without 
Harmful Side-Effects
---
The Guide's Contributions
Made with Your Help,
since March 2012
$4,481.53

Next Ledger Entry 11/11/2016
Last Ledger Entry 10/11/2016
---
---
---
---
Please Help Us Give
by
Supporting Our
---
---
---
---
---
---

Homepage Bullion News updated daily - around 8pm (except Saturdays)
 __________
Bullion Dealer's Guide - re-written & updated as of  10/24/2016

_______
See the Guide's Latest Blog Post -  10/23/2016
_________

Ledger  - updated as of 10/11/16

_______
All Chinese Bullion Coin pages - updated as of 09/16/2016

_______

US Bullion Coin Mintage Figures as of 09/01/16
_______
All Mexican Libertad pages updated as of 08/23/16

_______

Who the Guide Sponsors & Why - Kanzius section updated on 08/01/2016
_______
Australian Gold Kangaroo Mintage Figures updated as of 07/30/16
_______
Australian Gold Lunar Mintage Figures updated as of 07/28/16
_______
Australian Silver Lunar Mintage Figures updated as of 07/20/16
_______
Australian Platinum Platypus Mintage Figures updated as of 07/15/16
_______
Australian Silver Kookaburra Mintage Figures updated as of 07/13/16
_______
Australian Silver Koala Mintage Figures updated as of 07/08/16

_______
Cancer Awareness & Ribbons page - 06/18/16


Note: Updates are listed in the Order that the Update was made.

---
Affiliates
50% or more of the Guide's Commissions, from its Affiliates, goes to St. Judes Children's Hospital
---
---
---
---
---
US Dollar Index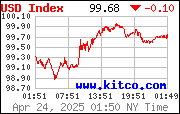 Silver price per (t oz.)
Gold to Silver Ratio
---
The Story Behind the Mexican Coat of Arms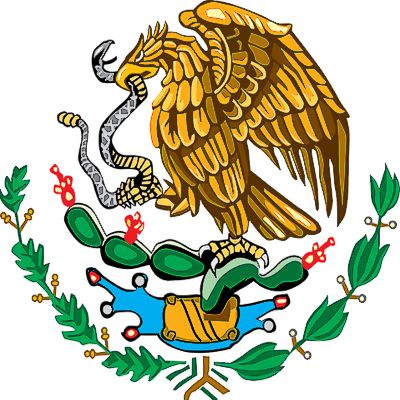 In the early 1300s, an Aztec tribe also known as the Mexica tribe, who had no homeland, wandered around the northern areas of the country, known as Mesoamerica, in search of a place to build their Empire.

As the legend goes, in 1323, the tribe's leader received a vision in a dream that they were to settle at the place where they saw an eagle with a snake in its beak, while perched at the top of a prickly pear cactus.
Two years later, the dream was fulfilled on a swampy island, in Lake Texcoco.

Scouts for the tribe found the eagle, snake, and cactus in the same fashion that the leader described to them, in his vision.
This is where the tribe settled and built the city of Tenochtitlan, which became the center of the Aztec Empire.
Today, Tenochtitlan is known as Mexico City.
---
Affiliates
50% or more of the Guide's Commissions, from its Affiliates, goes to St. Judes Children's Hospital
---
---
---
---