Homepage / Right Side Column: Who is the Angel of Healing? The Archangel Raphael

Find Bullion Market News here

Archangel Raphael
The Angel of Healing

Archangels are the Chief Messengers of the Sovereign LORD of the universe. 

The Roman Catholic Church identifies Raphael as 'Saint Raphael the Archangel.'
However, unlike most saints, Raphael was never a human being, although he did disguise himself as one in the Book of Tobit, he has been declared a saint in honor of his work in helping humanity.

The word 'Archangel' is derived from the Greek word archi which means chief, principal or to have authority over others of their class, and angelos means 'Messenger of God.'

This translates to mean that for an individual to receive an angel's help, he/she would need pray to Jesus Christ, the Son of God.

Raphael is one of the seven angels who stand in the presence of the LORD, and he is the principle healer in the angelic realm.
Raphael's name is a combination of two Hebrew words: "Rapha" (physician, healer) and "el" (God), and when joined 'Raphael' means 'God Heals.'
As messengers, all Angels deliver prayers to God, and they deliver his response to us.

Praying directly to the Archangel Raphael will get you no-where, Raphael receives his power from God, he is a vessel for God to bring healing to those who ask him, not Raphael.

The Holy Bible states the following about the role of angels in the lives of those who have received the salvation of Jesus Christ.
"for the angels are only spirit messengers sent out to help and care for those who are to receive his salvation."

- Hebrews 1:14
To receive Raphael's help in your prayer, an individual must pray to Jesus Christ and ask for Raphael to deliver the answer to your prayer, there is no other way to receive the Raphael's help.
One way to know that Jesus has dispatched the Archangel Raphael to deliver the answer to your prayer is that you may have instances of seeing Emerald Green, which is the color associated with the 'Angel of Healing.'
Seeing emerald green is just one of the many ways of knowing Jesus heard your prayer and is answering it by sending Raphael to help you.

Below, are examples of God's blessings delivered through Raphael that are recorded in different religious scriptures.
---
Free Bullion Investment Guide


---

---




The Mission of this Guide

This guide was created to give you an honest place, on the web, that provides reliable bullion market information.

However, it is a little unusual to other guides because it supports individuals who are Battling Cancer.

This guide is here to assist you in preserving the value of your savings and or investments through precious metals bullion while helping patients battle cancer.

Thank you for visiting!





---



---
Apples of Gold - Customer Reviews link
Affiliate Ad
---
---
Religious Texts
Reveals the Angel of Healing
(the Archangel Raphael)
The Book of Tobit

In the Catholic and Orthodox 'Book of Tobit,' which is a book of scripture that is part of the biblical canon, God sends the archangel Raphael, disguised as a human, as an answer to the prayers of two faithful souls: Tobit and Sara.
Tobit prayed to the LORD for his sight back because he had been stricken with blindness in a freak accident.

Sara prayed for God's help in finding lasting love because she was cursed by a demon who killed all of her husbands on their wedding night, seven in total.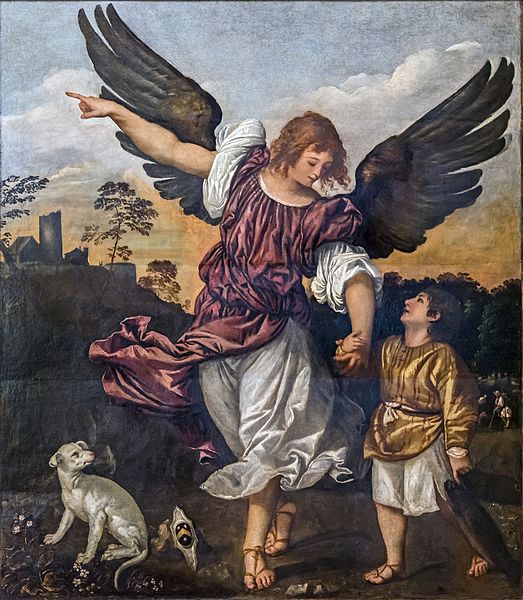 Archangel Raphael and Tobias (Tobit's son)
The day after his prayer, Tobit sent his son Tobias, and his dog, out to collect silver coins which he had loaned to someone.
Shortly before Tobias set out on his journey, God sent Raphael, disguised as a human, to be a helpful traveling companion for the young man.
(People often pray to the LORD for the Archangel Raphael's help and protection while traveling because of how God sent him to help and protect Tobias in his travels.)
On their journey, Tobias and the Raphael caught a large fish, in the waters of the river Tigris, that tried to attach Tobias.
Tobias ate his portion of the fish, Raphael pretended to eat his, after Tobias finishes eating, Raphael tells Tobias to keep the organs of the fish for later use. 
As they continue on their journey, Raphael tells Tobias about a good woman named Sara and that he should meet her. 
Tobias is first excited about meeting Sara, but he becomes discouraged after he finds out about the curse against her, and her seven dead husbands.

Raphael encourages Tobias to trust in the LORD and convinces him to meet Sara. 

After they meet and fall in love, Sara becomes worried that Tobias will have the same fate of her previous husbands, after they wed.
Raphael, still disguised as a human, tells Tobias to throw the heart and liver of the fish they killed into a fire and that the smell would drive the demon that is cursing Sara away.
So, Tobias threw the organs into the fire, then Sara walked through the smoke, causing the demon to leave her alone.
As seen in the painting above by Jan Steen, titled: 'Tobias and Sarah in Prayer with the Angel Raphael and the Demon' the Archangel Raphael is revealed as the one who binds the demon, after the smell of the burning organs drove it out of Sara.
Later in the story, Raphael shows Tobias how to make an ointment with the gallbladder of the fish that will heal his father, Tobit's eyesight.
The truth to all the healing is that it came from the LORD's divine power delivered through his angelic messenger Raphael.
Raphael gave Tobias the knowledge as to how to drive the demon out of Sara using the heart and liver of the fish.
In addition, it was Raphael who told Tobias how to heal his father's eyesight using the fish's gallbladder.

(The LORD often sends the Archangel Raphael to give individuals knowledge for them to help themselves how to heal, as an answer to their prayers.)
Furthermore, after Tobias threw the fish's organs into the fire to drive the demon out of Sara, it was Raphael who bound the demon.
But, when these acts of healing were taking place, Raphael could not disclose his true identity to keep from frightening his companions.
Near the end of the story, the Archangel Raphael reveals himself to Tobit as One of the Seven Angels who stand before the Lord.
12) Tobit, when you and Sarah prayed to the Lord, I was the one who brought your prayers into his glorious presence. I did the same thing each time you buried the dead.

13) On the day you got up from the table without eating your meal in order to bury that corpse, God sent me to test you.

14) But he also sent me to cure you and to rescue your daughter-in-law, Sarah, from her troubles.

15) I am Raphael, one of the seven angels who stand in the glorious presence of the Lord, ready to serve him.

16) Tobit and Tobias were terrified and fell to the ground, trembling with fear.

17) But Raphael said to them;

Don't be afraid; everything is all right. Always remember to praise God.

18) He wanted me to come and help you; I did not come on my own. So sing God's praises as long as you live.

19) When you thought you saw me eating, I did not really eat anything; it only seemed so.

20) While you are on this earth, you must praise the Lord God and give him thanks. Now I must go back to him who sent me. Write down everything that has happened to you.

21) Then Raphael disappeared into the sky. Tobit and Tobias stood up, but they could no longer see him.

22) They began to sing hymns of praise, giving thanks for all the mighty deeds God had done while his angel Raphael had been with them.

Audio version of the Book of Tobit

---
---
John 5:4

In the New Testament's Book of John, the Archangel Raphael is believed to be the angel who healed by stirring the waters at the Pool of Bethesda:  
For an angel went down at a certain time into the pool and stirred up the water; then whoever stepped in first, after the stirring of the water, was made well of whatever disease he had. (John 5:4)
---
---
Book of Enoch

In the ancient Jewish book of Enoch, the Archangel Raphael is mentioned by name several times.  He's often referenced in the book with the archangels Michael, Gabriel, and Uriel.
---
---
The Talmud

Three Archangels Help Abraham

The names of the archangels Michael, Gabriel, and Raphael are also found in the fourth order of the Mishna, called the Nezikin, which is part of the Talmud, a central text of mainstream Judaism.
Found in the volume of Bava Metzia, the three archangels appear to Abraham on the plains of Mamre.
According to the Babylonian Talmud, Raphael is identified as one of the three angels that appeared to Abraham in the oak grove of Mamre, in the region of Hebron. (Bava Metzia 86b).
Michael, the greatest of the archangels, walked in the middle, with Gabriel to his right and Raphael to his left.
All three angels were commanded to carry out a specific mission.
Gabriel's mission was to destroy Sodom.
Michael's mission was to inform Sarah that she would give birth to Isaac in a year's time.
Raphael's mission was to heal Abraham (from his recent circumcision) and save Lot.

Rashi writes, "Although Raphael's mission included two tasks, they were considered a single mission since they were both acts that saved people."
---
---
---
Archangel Raphael
the Patron Saint of...

Raphael is the patron of doctors, nurses, health care workers, pharmacists, the blind, ill, sick, disabled or mentally ill; people suffering from nightmares; travelers, couples who need their relationship to be healed, and any one needing help, guidance or protection.
---
---
---
How to ask for
Archangel Raphael's Help?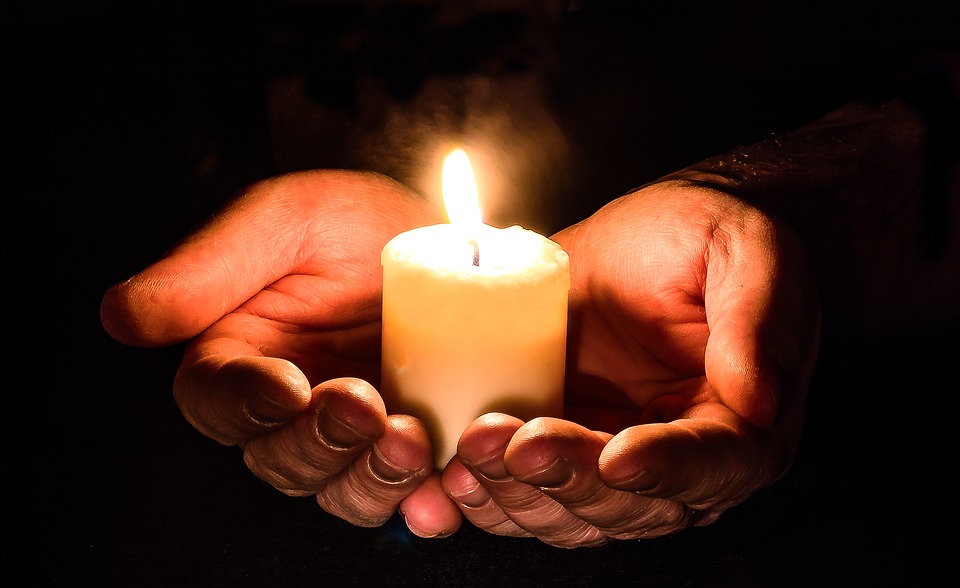 Ask through Prayer
Pray to the Son of God, the Lord Jesus Christ for help and ask him to send the Archangel Raphael with the answer to your prayer.

Jesus said the following:
| | |
| --- | --- |
| | "And I will do whatever you ask in my name, so that the Son may bring glory to the Father.  You may ask me for anything in my name, and I will do it."  - John 14:13-14 (NIV) |
Jesus goes on to say the following in the next chapter of John:
| | |
| --- | --- |
| | "If you remain in me and my words remain in you, ask whatever you wish, and it will be given you"  - John 15:7 (NIV) |
To Non-Christians...

To those who may not be a Christian,
Please give Jesus a chance to help you.

Before you give up on this course of healing, honestly ask Jesus Christ (without doubt) to send the Raphael, the principal angel of healing, to you and you will most likely be surprised with the results if you open your heart and mind to Jesus for a blessing. 
Furthermore, if you did decide to ask Jesus for help and asked him to send his Principal Angel of Healing, Raphael, to deliver your blessing, and you received it, Thank Jesus for the response.
Also, you can consider the answer to your prayer as an invitation into the Kingdom of God, and when/if you are ready, ask Jesus into your heart by accepting him as your Lord and Savior, ask him to forgive of your sins and repent of them.

---
---
---
---
---
How the Archangel Raphael helps those who ask for healing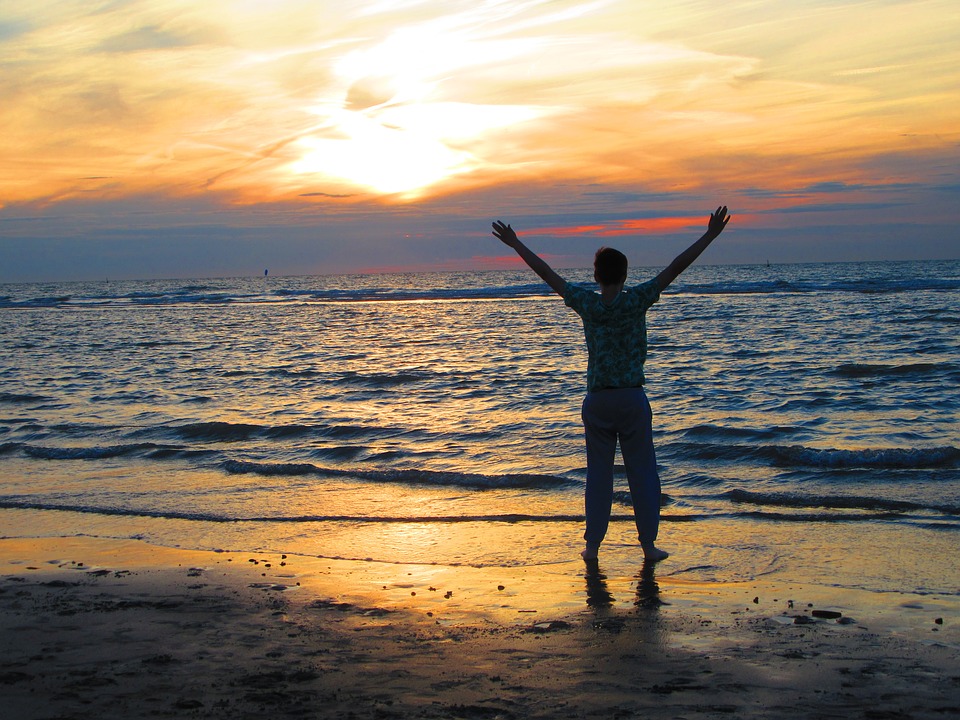 Raphael works to heal people's body, mind, and spirit so they can enjoy peace and good health to the fullest extent of God's will for them.
The Archangel Raphael can bring healing through instant and miraculous healing.

However, many times Raphael brings his healing through divine guidance that will require you to listen to your intuition, or an inner voice will direct you to take action yourself to help you find the healing you seek.
The archangel Raphael's angelic color is 'Emerald Green' those who  experience his help often see more occurrences of this color, in unexpected ways.

For instance:
I'll share with you one of my own instances of seeing 'Emerald Green' after I prayed to Jesus to send the Archangel Raphael to help my father come through a cancer surgery successfully, as told in the section below titled: How the Angel of Healing Cancer Research Fund Got its Name.

Weeks before my Dad had a tumor removed from his liver, I had been praying to Jesus Christ to send the Archangel Raphael to help my Dad's tumor to stop growing, and not to spread.
The night before, I drove my Dad down to the hospital to have the tumor in his liver removed, I couldn't sleep.
I remember being on YouTube watching some the latest videos of those I subscribe to, and I kept having Mount Saint Helen's Eruption videos showing up on the right side column, next to the video I was watching.

I hadn't watched any volcano videos, so I didn't know why they kept being recommended to me, but I clicked on one and watched a full documentary on the 1980 eruption, and it ended up putting me to sleep.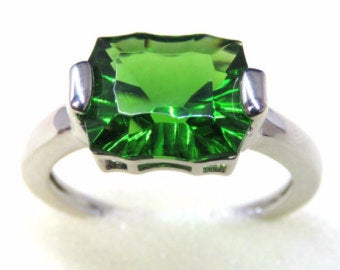 Helenite Ring
The next day, I was in the hospital waiting room reading a travel magazine about Maine, the U.S. State, to help the time pass.
As I was flipping through the pages, I came across an advertisement for a ring with a big Green Emerald.
The advertisement stated that the emerald was created from the ash of the Mt. Saint Helens Eruption, which is how it got my attention.

The green emerald was called Helenite (wikipedia), it is a man-made emerald, that can only be made by using the ash from the Mount Saint Helens 1980 eruption.
I believe that seeing the green emerald was God's way of letting me know he had heard my prayers, and the Angel of Healing was close.
My Dad's cancer surgery was successful, and he came through the surgery so well that I drove him home on the same day.

---
---
---
How the
Angel of Healing Cancer Fund
Got its Name

Early in the summer of 2017, I decided that I was going to start a Gold Nanoparticle Cancer Research Fund in January of 2018. 

The fund's name was intended to be the 'Gold Nanoparticle Cancer Research Fund,' until I found out about the Archangel Raphael, who's also known as the chief Angel of Healing.

Before the Fall of 2017, I'd never heard of the Archangel Raphael.
Like a lot of people, I'd heard about the archangels Gabriel and Michael, but I thought that was all of them.

I was doing an image search for a blog post that had nothing to do with angles, but when I saw his image it said beneath it the "Archangel Raphael."

After I saw the image of the Archangel Raphael, I searched for him and found out that he was known as the Archangel of Healing.

At this time there was a need for healing in my family, my mother in early November of 2017 was scheduled to have much-needed knee surgery, and on top of that she has a heart problem, which added stress to the issue.

So after learning of the Archangel, and being a Christian, I started to pray to my Lord and Saviour Jesus Christ, asking him for mercy by sending the Archangel Raphael and his healing powers to help my mother have a successful surgery.

Then a few days before my Mother's surgery, my father's doctor found a small cancerous tumor on his liver.

Furthermore, because of my mother's surgery was in a few days, my father decided to wait until she was able to be with him to have his surgery to remove the tumor.

All this time, I prayed every day to Jesus to send the healing powers of the Archangel Raphael to help my parents.

My mother's knee surgery was successful, and there were no problems with her heart.

My father's surgery to remove the tumor from his liver was scheduled three weeks after my mother's surgery, however, even though he wanted her there, I had my doubts that she would be able to be there.

Normal recuperation time for someone after knee surgery is 6-weeks, and for a 77-year old woman this can be sooner than expected.

My mother was at my father's surgery, with a walker, but it was the last time she has used a walker since her surgery.

The doctor told us after my father's surgery that the tumor had barely grown over the last three weeks, which was unusual, and that he felt very confident that it was completely removed from his liver.

In addition, we didn't know if my father would need to stay overnight or not for the surgery, but by the afternoon they told him he could go home.
In January of 2018, I announced that I was starting a new cancer fund and that it was going to be called the Angel of Healing Cancer Research Fund, which was my way of thanking Jesus Christ for answering my prayers.
Lastly, I wanted to add, that I am no one special, anyone who believes in Jesus Christ can receive his grace. 
Just remember to Thank him for his Grace and Mercy.
Take Care & God Bless,

Steven Warrenfeltz

---
---
---
Sources:

Archangel Raphael - Pinterest
Saint Raphael the Archangel - ThoughtCo.
How to Recognize Archangel Raphael - ThoughtCo.
St. Raphael - Archangel news
Archangel Raphael and Mother Mary - The Summit LightHouse
Angel Healing Stories with Archangel Raphael - beliefnet
8 Signs from Archangel Raphael - beliefnet
Raphael - nameberry

---
---
---
Bullion Max - Customer Reviews
New Affiliate
---
---
Return from the Archangel Raphael -
---
---
---
Free Bullion Investment Guide