Homepage / Precious Metals Charts: Palladium Price Charts
Palladium Price Charts
Palladium Price Charts


1) Palladium Spot Price - Candlestick Chart


2) Palladium Spot Price - Foreign Currency Charts




Scroll Down to see the charts
---
---
---
---

Affiliate Ad
---
---
---
---
---
---
Palladium Spot Price
- Candlestick Chart -

---
---
Palladium Spot Price - Interactive Candlestick Chart. 
On this chart, you can do your own Technical Analysis by selecting one of the buttons located above and on the left side of the chart.
If you wish to change the symbol, "Click" your Mouse over the Symbol Name "XPDUSD" and click the "÷" to find the symbol you want. 
Choose "CFD" heading for a different commodity (ie: copper, oil, silver)
Click this "Link" to Learn the Features TradingView Charts
Return to the Top of the Page
---
---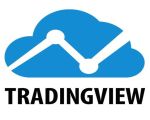 Affiliate Ad
---
---
---
---
Palladium Spot Price
Foreign Currency Charts
---
---
Return to the Top of the Page
Brazilian Real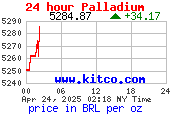 Free Bullion Investment Guide
Thanks You for Visiting!


---

---

---




My name is Steven Warrenfeltz, I created this guide to give you an honest place, on the web, that provides reliable bullion market information.

This guide is a little unusual to other guides because it not only offers bullion market information, it also advocates for Gold Nanoparticle Cancer Research, and supports individuals who are Battling cancer

A few decades ago, I made a graveside promise to a childhood friend who died of cancer that I would help those who are battling cancer.

I created this guide to help people understand how precious metals help them preserve the value of their savings and or investments while trying to fulfill a promise.




See this guide's Mission page for more information.



Return to the Top of the Page
---
Return from the
Palladium Price Charts page
and go back to
the Commodity Charts Over-View page
OR
For the Best Bullion Market News...
---
---
---
---
---
Free Bullion Investment Guide