Find more "Deals on Bullion" here

The Mission of the
Free Bullion Investment Guide

---
---
Mission Summary
---
---
This Guide has One Mission to serve you in these two ways:
1st -

to be an Honest website that provides you with

Bullion Market News and Investment Reference Material.
---
---
1st
Way this Guide Serves You

---
---
The first way this guide serves you is to provide an honest place on the web that helps you with precious metals bullion reference material, news, and information.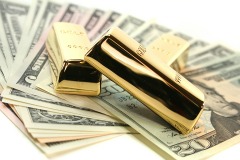 The creator of this Guide believes in the power of the individual.
Every attempt is made to help you empower yourself by keeping the information on this guide unbiased by staying away from politics, scare tactics, and over-hyped information about precious metals bullion and the investment markets.
An Investment in Precious Metals serves as an insurance policy (safe-haven) for your investments and savings. 
Ultimately, the best investment is knowledge, and this guide is here to help you decide whether precious metals are the best financial insurance policy for you.

---
---
2nd
Way this Guide Serves You
---
---
The 2nd way this guide serves you to be an advocate for a new and better way to treat cancer that offers non-harmful side effects, and cancer awareness.

Precious Metals Nano-technology, Gold, in particular, offer a very real possibility of being a better way of treating cancer, without the harmful side-effects that chemotherapy  and other forms of cancer therapy cause.
The Understanding Gold Nanoparticle Cancer Research page, on this guide, introduces you to Gold Nano-Particles and how they have proven to kill cancer cells.
In addition, the Cancer Awareness page provides a plethora of information about every type of cancer that is represented by an Cancer Awareness Month/Ribbon.

---
All Donations are Appreciated



Thank You
---
---
---
| | | |
| --- | --- | --- |
| | Free-Bullion-Investment-Guide "Search" | |
Free Bullion Investment Guide