Welcome to the
Free Bullion Investment Guide
---
Find Bullion Market News here

---
---
SilverGoldBull - Customer Reviews link
Affiliate Ad
---
---
Bullion Market

News &
Commentary

02/02:
Fed Hikes by 1/4 Point as Expected, Commits to More Rate Hikes
- Mish Talk
02/02:
Sales Tax Exemption Prospects in 2023
- Numismatic News
02/02:
Recommended reading: Steve Moore's Hotline
- Califia Beach Pundit
---
02/01:
COT: Brent preferred over WTI; Gold length at nine month high
- SAXO
02/01:
Trendline Obsession
- Invest Macro
---
01/26:
Gold Declines After a Solid 4th Quarter GDP Report Is Released by the BEA
- FX Empire
01/26:
Royal Mint unveils King Charles III 2023 Britannia bullion coins
- Coin World
01/26:
2022 Gold Demand Strong in Several Asian Nations
- Numismatic News
---
01/25:
Economists, Experts, and Market Participants Await Friday's Core PCE Report
- FX Empire
01/25:
Gold Extends Gains to Five Straight Sessions
- Coin News
---
01/24:
Questions Arise About Next FOMC Meeting; Will Their Decisions Remain Data-dependent?
- FX Empire
01/24:
MKS PAMP GROUP - Precious Metals Outlook 2023
- MKS PAMP
01/24:
Perth Mint 2022 Australian Bullion Sales Set Records
- Coin News
01/24:
Subprime Auto-Loan Delinquencies Rise to 2019 Levels: a Dive into Subprime Lending and Securitizations
- Wolf Street
---
01/23:
COT: Crude oil long jumps the most since 2020
- SAXO
01/23:
Metals Speculators boosted their Gold Bullish Bets higher for 7th week
- Macro Invest
---
01/20:
Fed Members Speak Before the Blackout Period Begins Prior to the Next FOMC Meeting
- FX Empire
01/20:
Commodity Weekly: Fuel products join the rally in gold and copper
- SAXO
---
01/19:
Tough Talk by Fed Officials and the U.S. Debt Ceiling Hit Both Reasons for Safe-haven Plays
- FX Empire
01/19:
OUTLOOK 2023: KEEP BUYING PHYSISCAL GOLD AND SILVER
- Degussa
---
01/18:
Gold Trades Lower as Fed's Bullard Advocates Front-loading Rate Hikes
- FX Empire
01/18:
The Royal Mint Reveals First Coins of 2023 Bearing His Majesty The King's Official Coinage Portrait
- Numismatic News
---
01/16:
Large Metals Speculators boost their Copper bets into bullish territory
- Invest Macro
01/16:
COT: Funds switch exposure from agriculture to metals
- SAXO
01/16:
Claims Of A Lower CPI Cannot Inflate Away Reality
- Advancing Time
01/16:
Visualizing $65 Trillion in Hidden Dollar Debt
- Visual Capitalist
---
01/13:
That Major Revaluation of Gold Is Coming
- Invest Macro
01/13:
Gold and Silver End Week Near 9-Month and High
- Coin News
01/13:
Zoltan Pozsar, the Four Prices of Money, and the Coming Gold Bull Market
- The Gold Observer
01/13:
IRS Imposes More Paperwork on Dealers
- Numismatic News
---
01/10:
Trade Of The Week: Gold Eyes Key US Inflation Data
- Invest Macro
01/10:
Gold's New Golden Year
- Bullion Vault
01/10:
Numismatics and Nanotechnology
- Numismatic News
01/10:
What if the "Black Swan" of 2023 Is the Fed Succeeds?
- of two minds
---
01/06:
The Jobs Report Outdoes Estimates Sparking a Rally in the Precious Metals
- FX Empire
01/06:
The inflation tide continues to recede
- Calafia Beach Pundit
01/06:
Decline of Empire: Parallels Between the U.S. and Rome, Part I
- International Man
01/06:
Fed's Balance Sheet Drops by $458 Billion from Peak: January Update on QT and the Fed's Losses
- Wolf Street
---
01/05:
Gold jumps out of the gate to kick off 2023
- SAXO Bank
01/05:
Major recession fears rise on Fed minutes
- Invest Macro
01/05:
Market Analysis: Earliest holders from first days of PCGS
- Coin World
01/05:
The Global Financial System Is A Rube Goldberg Machine
- Advancing Time
---
01/03:
COT: Funds loaded up on commodities ahead of yearend
- SAXO
01/03:
Inflation, unemployment, the housing crisis and a possible recession: Two economists forecast what's ahead in 2023
- The Conversation
---
The Bullion News & Commentary
Continues...
---
---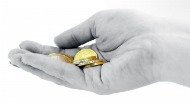 Silver and Gold are purified by Fire, but God purifies Hearts.            

---
---
---
What's In this Guide?
---
Financial Market News
"Character is Power" - Booker T. Washington
---
---
---
Precious Metals - Charts
Once You Choose Hope...Anything is Possible - Christopher Reeve
---
---
---
Bullion Market Basics
The Bullion Basics pages were created to help you to get familiar with the Bullion Market. 

Never Let Fear Decide Your Fate - Old Proverb
---
---
---
Modern Government
Bullion Coins
The following pages give you a history of the Mints and or Central Banks that produce the bullion coins, for each country. 
In addition, you will find, near the bottom of each page, a link to the Precious Metal Bullion Coins for each country. 
The Coin pages offer you the history, and description of the coins, plus extra large photos of each coin, mintage figures, and other specific coin information.

Change Your Thoughts and You Change Your World - Norman Vincent Peale
---
---
---
Bullion Refiners
The Refiners pages give you a history of each refiner and in-depth information about their bullion.

Trust & Respect are Earned, not Given - Old Proverb
---
---
---
Bullion Security
The Bullion Security pages offers you information about two popular ways to protect your bullion.  On your premises and off premises.
The Home Safes page gives you information about the differences in the way home safes are made, how to choose the best one for you and links to suppliers of these safes.
And the Vault Bullion Storage page offers you information about storing bullion abroad.  It explains the differences between allocated and unallocated bullion and lets you decide what is best for you.
Investors Should Own Some Gold Not to Become Rich, but to Remain Wealthy - Dr. Marie Owens Thomsen
---
---
---
Bullion Investment Ratios

The pages below give you the history behind the ratios and how to interpret them to help you judge the bullion markets.

A prudent person foresees danger and takes precautions. The simpleton goes blindly on and suffers the consequences. - Proverbs 22:3
---
---
---
Bullion Buying Guides
Each page offers you more information about the type of Bullion you may be interested in, in addition, you will find on these pages the links to the dealers who offer the bullion.

Bullion Dealers and their Business Practices

Teach your children the benefits of saving money and
future generations will thank you - Old Proverb
---
---
---
Bullion Buying Tools & Links
These three pages of the guide will help assist you in purchasing bullion (if you choose to do so).  In addition, each page gives you in-depth information about how they can help you in your bullion purchases.

Investing Gurus
(Learn the trading philosophies of a handful of famous
'Wise Old Investors')
The individual investor should act consistently as an investor
and not as a speculator - Ben Graham
---
---
---
Gold Nanoparticle Cancer
Research Advocacy
and the
Angel of Healing Cancer Fund

There's gotta be a 'better way' to treat cancer - John Kanzius
---
---
---
Blogs
Why do we close our eyes when we pray or kiss?
Because the most beautiful things in life are not seen but felt by the heart.
---
---
---
Mission
"Let not your heart be troubled. You are trusting God, now trust in me. - Jesus (John 14:1)
---
---
---
Site info pages
About the Author/Owner of the Free Bullion Investment Guide

The Free Bullion Investment Guide
---
---
---
---
---
Free-Bullion-Investment-Guide "Search"
Click Here to Return to the Top of the Page
---
---
Free Bullion Investment Guide
---