Bullion Auctions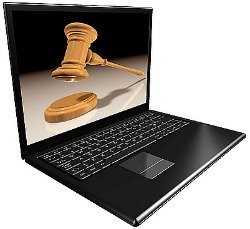 When people here of online bullion auctions, eBay is often the first website that comes to mind.
However, there are many other auction websites where you can find precious metals bullion.
To name a few, CommodityAuction.com, GreatCollections.com and Teletrade.com come to mind, but there are many more than that listed at the bottom of this page.
If you decide to participate in a bullion auction, you need Discipline and an Understanding of what kind of precious metals bullion you want to bid on.
The Free-Bullion-Investment-Guide can help you with getting to know with what you want to bid on, however it cannot help you in finding discipline.
Investing of any kind takes a lot of discipline and patience, and buying bullion at the right price on an online auction will definitely test your skills in these two departments.
You want to set a price for yourself on the item you want to buy, if it goes over, let it go, and stick to your price, there will always be another item available.
If you let yourself go over your set investment price, you will stop being an investor and you'll become a collector.
Collectors will pay almost any price for something they want.
Below is an in-depth explanation of how a bullion investor can use eBay to find the best deals. These tips can also be used on other bullion auction sites.
Bullion Items to Be Aware of...

Bullion auction sites can be a good place to find a great prices for bullion, sometimes you can find prices on bullion at these sites for less than the spot price of the precious metal.
However, there are a lot of scammers on auction sites as well.  There are also sellers on these sites who prey on bidders who don't know what they are doing when it comes to buying bullion.
Flakes & Grains

The first thing any bullion investor should stay away from before looking into the history of the seller is the type of bullion being offered.
Listings for Grains of bullion, Clad or Layered coins and bars, Gold & Silver Flakes, should all be left alone. Many sellers are selling these items on these sites because it is the only place they can find someone to buy this type of bullion.
Furthermore, if someone were to buy these forms of bullion, the only place he/she would be able to sell them is back on a auction site. For the true bullion investor these items should be left alone.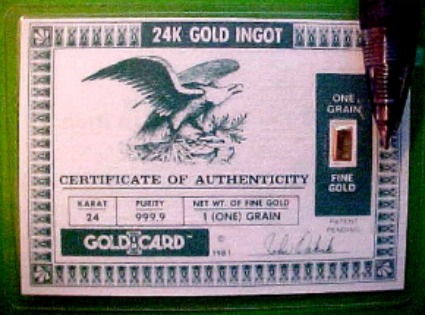 One Grain of Gold
To further express this point is to define a grain of bullion.
A grain equals 0.002083 troy ounces, it is equal in size to a grain of rice.  
The picture to right, displays the size of a grain of gold.
Many sellers on auction sites will show big photos of grains of gold to make the buyer feel they are getting a large item. 
Whereas, in reality, a grain of gold is not much bigger than the end of a pen.
Trust the Seller

Trusted Sellers are not hard to find on auction sites.

I have been a member of eBay since 2002, and currently have a feedback rating of 100%.  

As a buyer and a seller on eBay and a few other auction sites, I know how hard sellers work to keep there feedback in good standings.
Good sellers will be completely honest on their listings; they should have a complete description of the item on the page. And if there are flaws in the item it should be listed on the page.
If you have a question for them they should respond to you within 24 hours to 36 hours; at the most.
All their shipping information should be clearly defined and charges should be listed with the item (international charges excluded).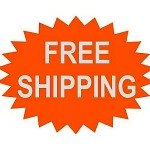 Good sellers will offer Free Shipping, these are the ones you want to find, this will also allow you to buy your bullion closest to its spot price. Much too often sellers will try to set a higher shipping price to try to make more off the sell, when they are only hurting themselves in the process. Technically speaking, if a seller is charging you for shipping costs, the price should not exceed $4.00 on a single item.
Before bidding on any item, a bidder should be cautious of any seller with a feedback rating less than 99%.
It also doesn't hurt to look deeper into a seller's history by clicking on the number in there feedback ranking to see what other auction winners have said about the seller.
Other areas to be cautious of a seller on a bullion auction is there location.   Lately there has been an influx of sellers from China on  auction sites.  Some are good, but many are not so much.
A good rule of thumb to go by in any investment is that if you don't trust the seller, don't buy from them.
Fake Coins

Bullion auctions have received a bad rap from the sellers who sell fake bullion.  To often, sellers try to trick buyers into thinking they're buying the real thing when they are not.
The two most publicized coins being sold as fakes are the Chinese Gold and Silver Panda and The United States Morgan Dollars.
Fake Morgan Dollars
There are ways to compare a real Morgan Dollar or Chinese Panda with a fake before possibly being suckered into buying one.
The one most telling way I've been able to tell a real Morgan Dollar from a fake, is in the rim of the coin. The rim on a fake will be fat or uneven with no clear definition.
Where as a real Morgan has a thin rim with a small beading around the entire perimeter of the coin, just inside the rim.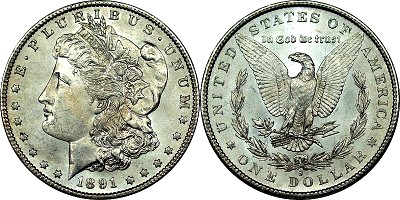 Real Morgan Silver Dollar
For more information about fake Morgan Dollars being sold on ebay check out this article; Flood of Fake Morgans on Ebay you may also be interested in this article about fake American Silver Eagles and Silver Morgans... How Can I Avoid Silver Eagle Coin Fraud and Other Fake Silver Coins?
In addition, I recently found this article from SilverCoins.com, the article is a Good Read, and it is very helpful with the many ways you can spot a Silver Counterfeit Coin.  Here is a link to the article...Fake Silver Coins : 12 ways to Spot Counterfeits.

Fake Chinese Panda Bullion Coins
Chinese Pandas are a little harder to tell as a fake by just sight alone.
But one of the easiest ways to tell a fake gold panda from a real one is that all gold pandas are sold inside a sealed plastic sleeve. The real sleeves have a Chinese Government serial number imprinted on the side of it, where as the fakes have no serial number.
Other ways to tell a fake panda from a real one is in the face value of the coin.
Counterfeiters of Chinese bullion coins often get the correct face value of the coin wrong or they often put it in the wrong place. This is true for both silver and gold pandas.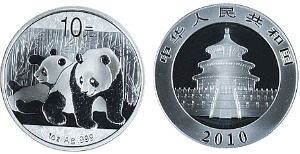 Real Silver Panda
This article from eBay Guides will help you in detecting further imperfections in a fake Chinese Panda from a real one.
Guide to Detecting Counterfeit Chinese Panda Coins

The Video Below is a detailed break down of a fake silver panda bullion coin.
This is another insightful link to one of eBay's buying guides posted by one of its members; Ebay - Bullion Buying Guide

Furthermore, this is a site that gives the names of sellers on eBay who have been banned from the site for selling counterfeit currency.
Also at the bottom of the site gives some good tips on what to look for with sellers who are not honest.
Counterfeit Chinese Coin or Fake Bullion Bar Sellers on Ebay
Tips & Tactics to find Deals on Ebay

Many of these tips are my own ways of finding good deals for bullion on eBay,  I'm sure others have many of there own tactics that they use as well, but these always work for me.
As mentioned earlier you need to know what your looking for and what the spot price is per ounce of the bullion your looking for, before you bid.
Known Tactics for Finding Deals on Bullion Auctions

One tactic that I have used many times on a auction site (not only eBay) to find good deals, is to bid on bullion auctions that are ending on Friday or Saturday nights; this is when web traffic is at much lower levels.
Another tactic is to find bullion auctions that are ending in off hours, for instance, auctions that end in the middle of the working day or bullion auctions that end after midnight.
From my own experience the best days and times to get the greatest bids on items I'm selling on eBay is between Sunday thru Thursday, having the auction end between 4pm - 11pm Pacific Standard Time (PST).
"Buy It Now" on eBay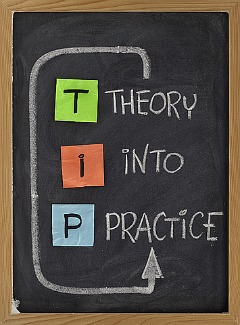 Finding a Deal when using "Buy It Now" are honestly few and far between but they do happen on occasion.
The Key to using the "Buy It Now" option is to first click "Buy It Now" tab near the top of the page, under the search bar.
This will isolate all the Buy It Now bullion items.
When someone does this, they then want to use the "Sort by" option and select the "recently listed" Buy It Now items, for the item he/she is looking for.
Sometimes what happens is that some sellers will offer there items lower than the average price because some sellers do not know the true value of the coins they're selling. 
These deals are few and far between when using this tactic, it often works better on collectible coins than on bullion coins.
However, on occasion you will find some pretty decent deals on bullion using this tactic.
How to find the Average selling price on Bullion Auctions on eBay

OK, you know what you want and you know the spot price of the precious metal your looking for, now it's time to see if you should take your time even looking on a Bullion Auction site for a deal or to just use your trusted Bullion Dealer.
The way to find the average selling price on eBay is by using a tool that I'm not sure if many members know about or not, but it is quite useful.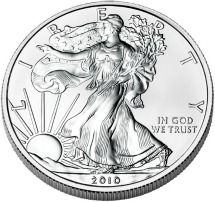 The first thing to do is to enter in the search the item you're looking to buy, in this case we'll pick the 2010 Silver Eagle.
After you have entered the coin's name and year, and you have clicked the search button, this will bring up all the coins currently offered.
On the left side of the page there is a list options to choose to refine your search.  They include; Category, Certification, Grade, Year, Coin, Condition, Price, Format, Locations, Delivery Options, and Show Only.
The option you want in this instance is under the "Show Only" option.
If you choose the "Completed Listings" option under the "Show Only" category, the next screen you will see is every item that has sold or didn't sell in that particular bullion auction.
Furthermore, if you choose the option of "End Date: recent first" in the "Sort by" category under the search bar, this will give you an idea of the average selling price for the bullion item your looking for on eBay.
Once you have an idea of the average selling price the next thing I often do is to look for current items up for auction that have not been over bid, and put them in my watch-list.
When the auction comes close to ending and if the price has not raised more than 5% over spot price, I may bid on the item if it has free shipping and a good seller with a high feedback level is selling it.
There are many other ways one can use the "Completed Listings" option on eBay that can enhance your buying opportunities.
For instance, you can find Buy it Now sellers who sell at low prices. If you're selling you can find the average price of the item you want to sell is selling at, and there are many other ways of using this very useful tool.
Bullion Supermarket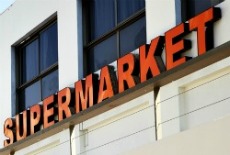 Another very useful site on the web is the Bullion SuperMarket.
This site tracks and compares prices of gold, silver and platinum bullion selling on eBay and other websites.
For eBay in particular the site compares bullion prices throughout all the bullion auctions on eBay.
It is a great tool for the bullion investor, giving the buyer the opportunity to find the best deals at the lowest premiums.
The Bullion Supermarket is a very useful addition to the web in helping bullion investor's to find a good deal.
Listing of Different Types of Bullion Auctions on the Web

eBay
Largest Online Auction site on the Web.

Great Collections.com
Auctions and offers Direct Sales of Graded Bullion Coins, Numismatic and Rare Coins.


Teletrade.com
Numismatic Coins auctions and Bullion auctions


icollector.com
Estate Auctions, Bullion auctions and Numismatic coin auctions


Online Auction.com
Bullion auctions and Numismatic coin auctions

Webstore.com Bullion Auctions, Numismatic Coin Auctions and other auctions.

Seized Property Auctions.com
is the premier auction company for liquidating property seized by police and federal agencies, property from abandoned safe deposit boxes, seized bank assets, bankruptcies, financial institutions, business inventory liquidations, and other consigners.

Heritage Auctions
World's Largest Collectables Auctioneer, includes mostly numismatic coins and some bullion coins.

uBid.com
All types of auctions including bullion coins & numismatic coins.

LiveAuctioneers.com
Give participants the opportunity to auctions of sized and foreclosure auctions of all types.

delcampe.net
European coin auction site of coins from around the world. Coins are priced in Euros.

BlueJay.com
100% free online marketplace


Bulk - Scrap Metal Auction Sites

Liquidation.com Wholesale and Surplus Bulk auctions of items where precious metals can be salvaged.

GovDeals.com
Bulk scrap metal and other auctions from USA, State and Federal surplus
---
For the Latest Bullion Market News...
Return from the Bullion Auctions page
---
---
---
Free Bullion Investment Guide