Welcome to the
Free Bullion Investment Guide
The Free Bullion Investment Guide is for anyone interested in the
Physical Bullion Market.
The Guide is a Free & Independent
Precious Metals Bullion Information Center and Link Portal.
---
The Guide Supports the Kanzius Cancer Research Foundation,
to bring more attention to its research to find a
"Better Way" to Treat and Hopefully Cure Cancer, using
Gold, Silver & Carbon Nano-Particles.
---
---
Bullion Market News & Commentary
04/18: Sprott's Thoughts - Why Rick Rule Says 'Anti-gold Investors Will be Destroyed'
04/18: King One Eye - 6 Hot Stories & Charts on Gold & Silver
04/18: Market Watch - ETFs hold clues for gold, copper, coffee outlooks
04/18: SRSrocco Report - The Dark Side Of The Silver Mining Industry
04/18: MoneyNews - Near-Record Silver Sales at US Mint in Q1
04/18: Inside Futures - Why Are Silver & Gold Weak
04/18: INFO~GRAPHIC : The Austrian Insider - Is the Next Bubble About to Burst?
04/18: Business Standard (India) - Official gold supply dries up further
04/18: NDTV - Delhi: Gold Biscuits Found in the Abdomen of a Businessman
04/18: Street Talk Live - Historical Market Comparisons Are Meaningless
04/18: Zero Hedge - These Are America's Most And Least "Taxing" States (And Everything Inbetween
04/18: MoneyBeat - Bank Executive Used TARP Money for Luxury Condo
---
---
04/17: McClellan Oscillator - Gold's Cycle is in Left Translation
04/17: VIDEO : The Mess that Greenspan Made - "QE Fluff" and the Fed's Inflation Fears
04/17: Sprott's Thoughts - Will We Have Enough New Mines? -- Richard Schodde
04/17: Daily Reckoning - Value of Silver vs. Value of the Dollar
04/17: Dollar Collapse - Amazing Story From Japan
04/17: MineWeb - Platinum producers capitulate on union pay demand
04/17: MINING - Platinum, palladium sell off after producers raise wage offer
04/17: Business Week - Platinum Strike Widens Output Deficit Lasting Years: Commodities
04/17: GRAPHIC : Truth-Out - Want to See Where Your Taxes Go?
04/17: GoldBroker - David Morgan Interview on Silver Market, Silver Price Manipulation and the Coming Global Monetary Reset
04/17: KHQ - South Korea Options and Futures Exchanges (SKOFX) Silver 1000 Contract Witnesses Record Delivery of 1010 kg
04/17: Azonano - Gold and Anticancer Treatment - The Use of Gold in Anticancer Treatments by World Gold Council
04/17: Kanzius Cancer Research Foundation - MAKING WAVES: The Honor of Being Number One!
---
---
04/16: Mish's GETA - Gold Doomed or Resting? Gold vs. Major Currencies; Goldman Sachs and Morgan Stanley Reiterate Sell Signal
04/16: AUDIO : Azom - Gold - Novel Technologies and Applications
04/16: VIDEO : FXStreet - Technical Analysis : Gold licking its wounds around the 200 day moving average
04/16: TECHNICAL ANALYSIS : Gold-Eagle - Gold Forecast & Major Currency Is Collapsing
04/16: AUDIO : McAlvany Weekly Commentary - David Gurwitz: Of Cycles and Seasons
04/16: In Gold We Trust - SGE Withdrawals Equal Chinese Gold Demand, Part 3
04/16: AUDIO : Mises Media - Understanding Monetary Chaos
04/16: INFO~GRAPHIC : MINING - Gold price – a seismograph of supply and demand
04/16: VIDEO : Prometheus Market Insight - Stock Market Cyclical Bull Faces Important Test
04/16: CoinWeek - The Real Diehl: An Unclassified Peek Inside Fort Knox
04/16: AUDIO : FSN - James G. Rickards – Death of Money: Coming to a Central Bank Near You
---
---
Recent Bullion News & Commentary Headlines
---
---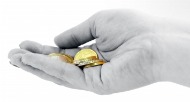 "I do not think it is an exaggeration to say history is largely a history of inflation, usually inflations engineered by governments for the gain of governments."
- Friedrich August von Hayek
---
---
The Free Bullion Investment Guide offers you:
Charts of the Latest spot prices of all Precious Metals
Up to Date News about Bullion Coins, Precious Metals Investing and Financial News influencing the Bullion Markets
The basics of understanding physical bullion investing.
A glossary of bullion and market related terms
Information about Junk Silver Coins
Silver Coin Price Calculators for both Junk Silver US Coins and Junk Silver Canadian Coins
Information and Links to Government Mints including Coin Information & Mintage Figures
Information and Links to Online Private Mints and Online Bullion Dealers
Information about physical bullion Refiners and Links to them.
Information and Links about grading bullion and third party graders and the practices that they use to grade bullion
Information about Precious Metal bullion in IRAs
Information and Links to Precious Metals information sites
Introductions to Leading Voices (Gurus) in the Precious Metals & Investment Industry and Links to find them.
Information and Links to Wire Services
Information for Physical Bullion Storage through Bullion Vault Storage Companies and Links to them (ex: GoldMoney / Bullion Vault)
Information and Links about Home Safes and Links to Manufacturers and Suppliers
Information, Tips and Links to buy precious metals at online Bullion Auctions.
---
Free-Bullion-Investment-Guide "Search"
---
The Value of the US Dollar
The chart below is an example of how gold and silver prices have outperformed the value of the US dollar from 2001 thru 2011.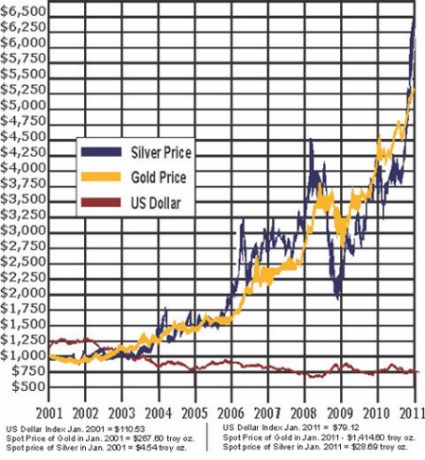 The chart displays what would have happened if someone saved a $1,000 as cash in 2001 or invested the $1,000 in physical gold or silver.
Clearly, investing $1,000 in either gold bullion or silver bullion would have been the better choice to take. The U.S. Dollar has lost more than a quarter of its value in the time period.
A $1,000 invested in gold bullion in 2001, would be worth today over $5,300.
Moreover, a $1,000 investment in silver bullion back in 2001, would be worth over $6,300 today!
While the $1,000 saved in cash in 2001, today would have the purchasing power of less than $800.
Precious metals bullion would have been the clear choice to take in 2001, to invest your money to protect your wealth and savings from the falling dollar.
The Free Bullion Investment Guide is here to help you do your own homework, so you can take charge of your savings and protect your dollars from losing more purchasing power.
This investment guide will help you make your own informed choices in your physical bullion investments.


---
---
The Free Bullion Investment Guide Supports
The Kanzius Cancer Research Foundation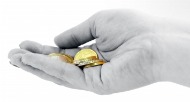 Click the "Spread the Wave" logo above to learn about the Kanzius Cancer Research Foundation or go to the Cancer & Gold page to learn about John Kanzius's invention and how this guide intends to help them in their research.
---
---
---
---
COINSHEET Numismatic Directory is a comprehensive worldwide resource for coin and currency related websites, which includes over 3000 listings.
Submit your site to a web directory. This site is listed under Guides Directory
You can submit Url to the best of the internet directory. This site is submitted under Guides Directory
---
---