The Perth Mint &
Australian Bullion
The Perth Mint is Australia's Premier Bullion Mint.
It refines all Australian bullion and mints a wide variety of gold, silver and platinum coins and bullion bars for investors around the world.
Australia's famous gold bullion coins include the Gold Kangaroo (originally called the Nugget) and the Lunar Series of gold bullion coins.
Australia's silver bullion coins are the Koala, Kookaburra and the Silver Lunar bullion series coins.
The Perth Mint's bullion coins come in an array of different sizes, allowing them to fit in any investor's budget.
The Perth Mint also provides refining of bullion bars and other precious metals services, worldwide.
---
---
History of the Perth Mint

---
---
The Perth Mint opened on June 20th, 1899, it is the oldest operating Mint in Australia.
The Perth Mint was originally built as a branch of the Royal Mint in London, it refine gold mined in Western Australia.
The Mint remained under the jurisdiction of Britain until 1970, this happened when control of the Perth Mint was passed from Britain to the Government of Western Australian.
The Perth Mint is currently owned by the Gold Corporation, a private entity, wholly owned by the Government of Western Australia.
The Gold Corporation was created under an Act of the Australian Parliament, known as the "Gold Corporation Act of 1987."
In the Act, the corporation was created to take over the daily operations of the Mint and start to produce Australian Bullion by launching Australia's official bullion coin program.
In 1987, the Perth Mint officially launched the Australian Nugget gold bullion coin.
---
---
One Tonne
Gold Nugget Bullion Coin
---
---
On October 27th, 2011, The Perth Mint unveiled the Largest Legal Tender Bullion Coin ever created, the One Tonne Gold Kangaroo.
It consists of One Tonne of .9999 pure gold, it measures almost 80cms wide and more than 12cms deep.
The video below is a look into how the Perth Mint designed, cast and put the finishing touches on the Largest Gold Bullion Coin ever created.
The Making of the One Tonne Gold Nugget Bullion Coin
Source: The Perth Mint
---
---
---
Australian Silver Bullion Coins
---
---
---
---
---
---
Australian Silver Kookaburra
Bullion Coins

---
---
1 kilo. Silver Kookaburra Bullion Coin
10 oz. Silver Kookaburra Bullion Coin
2oz. Silver Kookaburra Bullion Coin
1oz. Silver Kookaburra Bullion Coin
---
---
Australian Silver Koala
Bullion Coins

---
---
1 kilo. Silver Koala Bullion Coin
10 oz. Silver Koala Bullion Coin
1oz. Silver Koala Bullion Coin
1/2 oz. Silver Koala Bullion Coin
1/10th oz. Silver Koala Bullion Coin
---
---
Australian Silver

Lunar


Bullion Coins

Series I & II
---
---
10 kilo. Lunar Silver Coin - Bullion Series I & II
1 kilo. Lunar Silver Coin - Bullion Series I & II
1/2 kilo. Lunar Silver Coin - Bullion Series I & II
10 oz. Lunar Silver Coin - Bullion Series I & II
5 oz. Lunar Silver Coin - Bullion Series I & II
2 oz. Lunar Silver Coin - Bullion Series I & II
1 oz. Lunar Silver Coin - Bullion Series I & II
1/2 oz. Lunar Silver Coin - Bullion Series I & II
---
---
---
Australian Gold Bullion Coins
---
---
---
---
---
---
Australian Gold

Lunar


Bullion Coins

Series I & II
---
---

10 kilo. Lunar Gold Coin - Bullion Series I & II
1 kilo. Lunar Gold Coin - Bullion Series I & II
10 oz. Lunar Gold Coin - Bullion Series I & II
2 oz. Lunar Gold Coin - Bullion Series I & II
1 oz. Lunar Gold Coin - Bullion Series I & II
1/2 oz. Lunar Gold Coin - Bullion Series I & II
1/4 oz. Lunar Gold Coin - Bullion Series I & II
1/10th oz. Lunar Gold Coin - Bullion Series I & II
1/20th oz. Lunar Gold Coin - Bullion Series I & II
---
---
Australian Gold Nugget
(Kangaroo)

Bullion Coins
---
---
1 kilo. Gold Nugget (Kangaroo) Bullion Coin
10 oz. Gold Nugget (Kangaroo) Bullion Coin
2 oz. Gold Nugget (Kangaroo) Bullion Coin
1oz. Gold Nugget (Kangaroo) Bullion Coin
1/2 oz. Gold Nugget (Kangaroo) Bullion Coin
1/4 oz. Gold Nugget (Kangaroo) Bullion Coin
1/10th oz. Gold Nugget (Kangaroo) Bullion Coin
1/20th oz. Gold Nugget (Kangaroo) Bullion Coin
---
---
---
Australian Platinum Bullion Coins
---
---
---
---
---
Australian Platinum Platypus
Bullion Coin
---
---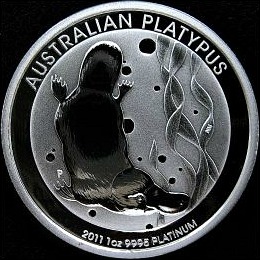 1 oz. Platinum Platypus Bullion Coin
---
---
Affiliate Ad
---
---
---
Thank You for Visiting the Free Bullion Investment Guide

This Guide Donates half its earnings to St. Jude Children's Research Hospital.

If the information in this Guide has helped you, Please Help Keep it Online by Supporting our Affiliated Merchants or by giving a Donation.

(Every Advertising LINK on this Guide is from one of our Affiliates)
---
---
---
---
Coin Photos courtesy of The Coin Page

---

Written Permission Must Be Received to Reproduce
For Source of Information Purposes: Please Give a Return Link


---
---
Free Bullion Investment Guide