Bullion Dealers
---
This page is currently under maintenance and is being re-edited, at times it maybe scattered and illegible. The page will remain online during this process. When this notice is removed, the page will be added to the "Recent Guide Updates" on the right side column of every page.

---
This page guides you through the things you should know before you purchase physical precious metals bullion.
Topics discussed on this page include:
This page guides you as to the things you should know before you purchase physical precious metals bullion.
Topics discussed on this page
bullion dealers conduct business and  before you purchase bullion    you should make yourself aware of and the things to be aware of in the bullion market.

Bullion Dealers are much like any other business community, in that they all deal in the same market, but that is where the similarities end.
Some only deal in bullion many also deal in numismatic coins and jewelry.
Some dealers buy and sell, while others may call themselves dealers but are simply a place to buy bullion.
Listed below are categories of dealers separated in their own bullion business specialties.
Note: 
Things to Consider Before You Choose a Dealer
Comparison Shopping
Different Dealers don't all have the same prices.
Comparison shopping is the best way to find the greatest investment for your dollar in any market.
BEWARE of Dealers who Don't Post Bullion Prices Online

Every Bullion Dealer advertised or linked to on the Free Bullion Investment Guide, posts their bullion prices on their websites or they will not be allowed on this guide. 
You may be wondering; Why?
One of the biggest reasons why many precious metals dealers do not post the prices of bullion or numismatic (collector) coins online is because they know their prices are not competitive with those who do.
Secondly, many of these dealers want you to call because they have a salesman waiting on the other end of the line to possibly get you to buy something that you otherwise would not.
To be clear, The Free Bullion Investment Guide is Not saying there is anything wrong with calling a bullion dealer or calling in your order with a bullion dealer.  We are simple stating that you need to keep your guard up with bullion dealers who do not post their prices online.
Furthermore, many of the dealers who do not post their prices online, offer you a free guide if you give them your private information. Well your free guide is right here.
Note: Every advertised bullion dealer on this website posts the price of their bullion online, the Free Bullion Investment Guide does not subscribe to Google Adsense so it can stay away from these types of bullion dealers.  All of our Advertised Dealers are pre-screened before approval.

Surcharges
Not every Dealer has a surcharge, which are additional fees added to the cost of shipping and the bullion itself.
The dealers that do charge a surcharge, don't always call it a "Surcharge," they will call them extra fees, handling fees or simply commission fees.
Either way, you always want to read all the fine print on every bullion dealers website, before you buy.   
You can often find out if there are additional fees at the bottom of a dealer's web page, under links using the following words "terms and conditions, policies, shipping charges, sale terms or just fees." 

Sometimes you won't see these fees until it's time to commit to the purchase of your bullion.
In the case of Investing, you never want surprises, so you may want to stay away from dealers who practice this deceptive scheme.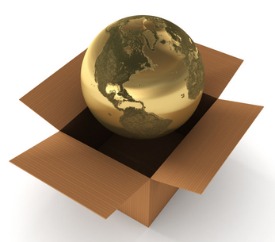 Shipping Fees 
Every Dealer has different fees for shipping.  Although, some bullion dealers like JM Bullion, for example,  have started to offer Free Shipping.

For those dealers who do charge for shipping, some simply charge a flat fee based on the total price of your order.
While others will calculate the weight and shipping location of the customer.
This is another area where you want to know the facts before you commit to buy precious metals bullion.
Bullion Prices 
In the ever-changing prices of the bullion market, the Spot Price is the price of the precious metal, quoted for the immediate delivery of cash.
Expect to see a small charge or premium above the spot price to help dealers pay for overhead and run their businesses.
Prices of bullion, for the retail investor, are based upon the spot price of the precious metal.
Many dealers have automated systems set up to reflect the spot price of the metal to change by the minute with a premium built into the 'for sale price.'  
Premiums are different for each precious metal, the lowest generally being for silver. 
Premiums are lowest for junk silver bullion and for bullion rounds and bars.  This is because these forms of bullion usually have no numismatic or collector's value.  
Examples of bullion coins that carry higher premiums are the Silver Mexican Libertad or Australian Gold Lunar Bullion Coins, this is due to their low mintage figures and design.  Plus these bullion coin have a larger retail draw, than bullion rounds and bars.
However, some older Bullion Bars also have high premiums, one example of this is Engelhard Bullion bars and rounds.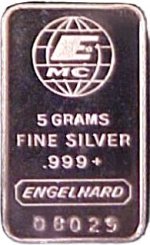 The photo to the right is of a 5gram silver bar made by Engelhard.  At the current price of silver which is $16.50 a troy ounce, the bar should only cost around $3.00.
However, this is a rare Engelhard bar, as seen by its serial number '08029', which means a collector may pay up to 10 or 20 times for it.
The difference between a Collector and a Investor
Collecting involves emotion, because you love what you collect and will pay almost any price for it and may never sell it.

Investing, on the other hand, involves having the Discipline and Knowledge of knowing when and what to buy and when to sell, their should be no emotional connection to the item.  
For silver, premiums generally range between $0.10 to $5.00 per ounce, and for gold, platinum or palladium the premium can be as low as $10 per ounce or as high as $150 per ounce, above the spot price.
If prices for physical bullion are below or above these premiums its your decision as to whether or not you are getting a good deal.
Note: If the item you are looking at has a numismatic value the above figures may not apply. Collector coins have much higher premiums attached to them.
Buying Copper Bullion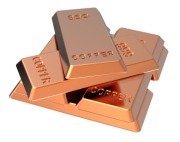 copper bullion bars
Copper bullion is becoming more numerous on dealers websites. Many buyers see it as an easier way to buy bullion than to pay for some other more expensive precious metals.
What many prospective investors may be unaware of is that copper prices are based priced in the Avoirdupois (pronounced; a-vo-du-pwa) system of weight, and not in Troy Ounces like the other precious metals.
Copper is much more abundant in the earth than other precious metals, plus the metal is seen more as an Industrial Metal than a precious metal.
Currently the price of copper is selling around $3.00. This spot price reflects copper's price per pound (lb.), not per troy ounce.
Keep Your Guard Up
I've used many of the bullion dealers listed below, but not all. However, you won't see any dealers listed on this guide that does not have good business standards or participates in fraudulent business practices.
In addition, one rule of thumb that I use to be on the safe side when I buy bullion from a dealer for the first time is; to play it safe.
I keep my first purchase under $200 or place an order just above the dealer's minimum. This will show you how much the dealer values their customers.
You can base this on how quickly they get the order to you and that they get your order correct.
Furthermore, it gives you an idea of how long shipping may take and their shipping standards. Do they insure the shipment or do they require a signature at the time of delivery. This is in addition to any of your own personal preferences you want from a bullion dealer.
Investing Your Money

When you decide to buy, and you know who you want to buy from, you may want consider budgeting your investment dollars.
You may want to split your investment money, decide at what price you want to get in.
Say for instance you want to buy silver bullion.
And let's go back in time and say it's late April of 2011, when the price of silver was getting near its top of $49.00.
Do you want to get in at that price? or Do you want to see if the price will dip to a lower level?
You hear the pundits saying the price is going higher. But this is your money, it is up to you when you want to start buying; not them.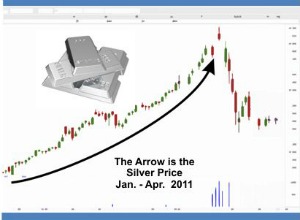 Continuing with the scenario, you want to get in the market or your already are in the market and you want to accumulate more precious metals.
But, you look at the chart and the price has gone straight up over the last several months, the charts are looking like the price should correct itself sometime in the near future.
So you only invest a half, a quarter or less of your money, or you stay out of the market completely and wait.
Then you watch the markets and read the News on the homepage of the Free Bullion Investment Guide.  Depending on what the silver price does, you make your decision from there and either continue to hold, sell or buy.
Many investors can get caught up in the hype when a market is going through the roof. It's hard for any investor to decide when is the right time, or price, to buy and sell.
The lesson from the silver market of April 2011, is that if the price has moved more than 20% in a short period of time, there's a good chance a correction is around the corner.
Ultimately, it's your choice for when you get into any market and you have your own comfort zone.
You make the choices of how and why you are investing in the market and when is the right time to get in or out.
However, budgeting for any investment is always be a good choice to take.
---
As a bullion investor there are many choices offered on the web, they just seem to be scattered all over the place.
This Bullion Dealer page was created to bring reputable bullion dealers together (at one place) to help you find and make the best choice for your investment dollar.
The categories below are tailored to each Bullion Dealers own specialties.
---
Buying Guides
Each buying guide offers you an in-depth discussion about each type of bullion listed, in addition at the bottom of each page is a list of reputable bullion dealers along with links to their Better Business Bureau ratings and customer reviews.

Coin Dealers of Bullion Coins and Rounds - Dealers who offer Gov't Bullion Coins and bullion rounds from several refineries and private mints. Dealers include; SilverGoldBull.com, ChineseCoins.com, the Perth Mint, etc...


World Bullion - Dealers
Bullion Dealers who offer the large variety of government issued bullion on the web. (Golden Eagle Coins, Gainesville coins, JM Bullion, etc.)

Graded Bullion Dealers
Coin Bullion Dealers who sell graded bullion and other numismatic graded coins. (Golden Eagle Coins, Paradise Mint, Modern Coin Mart & Smyrna Coin)

Gold Bullion - Dealers
Dealers who sell gold bullion coins & raw gold nuggets
(JM Bullion, Silver Doctors & Gold Nugget Sales.com)


Silver Bullion - Dealers
Dealers of Silver bullion bars, rounds and coins
(Silver Doctors, Silver Towne.com, Bullion Direct, Silver.com, etc.)


Pamp Suisse Dealers
Pamp Suisse Precious Metals Dealers
(JM Bullion, Golden Eagle Coins, Provident Metals, Scottdale Silver, etc.)
---
For the Best Bullion Market News...
Return from the Bullion Dealers page
---

Written Permission Must Be Received to Reproduce
For Source of Information Purposes: Please Give a Return Link


---
---
Free Bullion Investment Guide