This Guide is Now Mobile Compliant

The Perth Mint &
Australian Bullion
Photo provided courtesy of Lila Jean Vintage.com
The Perth Mint operates one of the biggest refineries in the world, it refines more than 92% of Australia's gold production in addition to gold mined from countries in the Asia-Pacific region.
The Perth Mint is the only Australian refiner in the world accredited for both gold and silver by the London Bullion Market Association (LBMA).

The mint produces a wide variety of gold, silver and platinum coins and bullion bars for investors around the world.
Australia's famous gold bullion coins include the Gold Kangaroo (originally called the Nugget) and the Lunar Series of gold bullion coins.
Australia's silver bullion coins include the Koala, Kookaburra, Kangaroo, and the popular Silver Lunar bullion series coins.
The Perth Mint's bullion coins come in an array of different sizes, allowing them to fit in any investor's budget.
Source: The Perth Mint

---
---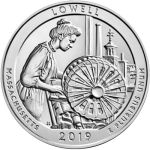 See the Large Selection
of the
America the Beautiful
5 oz. Silver Bullion Coins

at
Affiliate Ad
---
---
---
---
History of the Perth Mint

---
---
The statue (to the right) stands in front of the Perth Mint, it is of two prospectors who made the first major gold discovery in Australia.

The plaque under the statue states the following:

The statue in front of The Perth Mint depicts the gold strike near Coolgardie by prospectors William Ford and Arthur Bayley in 1892.  It unleashed the gold rushes that secured the future of the struggling colony of Western Australia. Established one of the State's most successful and enduring industries and led to the foundation of the Perth Mint in 1899.
           Plaque Information Source: Waymarking.com
---
---
The Perth Mint opened on June 20th, 1899, it is the oldest operating Mint in Australia.
The Perth Mint was originally built as a branch of the Royal Mint in London, it refines gold mined in Western Australia.
The mint remained under the jurisdiction of Britain until 1970, this happened when control of the Perth Mint was passed from Britain to the Government of Western Australian.
The Perth Mint is currently owned by the Gold Corporation, a private entity, wholly owned by the Government of Western Australia.
The Gold Corporation was created under an Act of the Australian Parliament, known as the "Gold Corporation Act of 1987."
In the Act, the corporation was created to take over the daily operations of the Mint and start to produce Australian Bullion by launching Australia's official bullion coin program.
In 1987, the Perth Mint officially launched the Australian Nugget gold bullion coin.
---
---
One Tonne
Gold Nugget Bullion Coin
---
---
On October 27th, 2011, The Perth Mint unveiled the Largest Legal Tender Bullion Coin ever created, the One Tonne Gold Kangaroo.
It consists of One Tonne of .9999 pure gold, it measures almost 80cms wide and more than 12cms deep.
The video below is a look into how the Perth Mint designed, cast and put the finishing touches on the Largest Gold Bullion Coin ever created.
The Making of the One Tonne Gold Nugget Bullion Coin
Source: The Perth Mint
---
---
---
Australian Silver
Bullion Coins
---
---
---
---
---
---
Australian Silver Kangaroo
Bullion Coin
---
---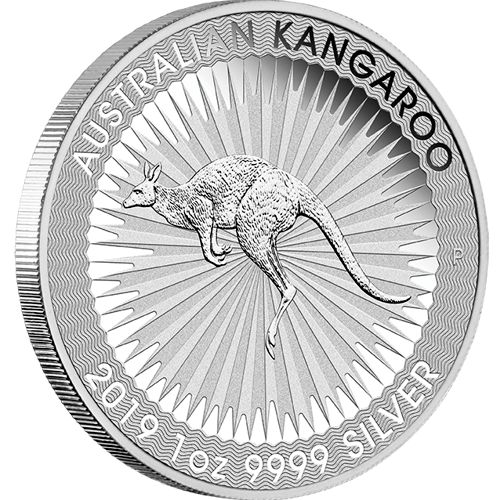 1 oz. Silver Australian Kangaroo Bullion Coin

---
---
Australian Silver Kookaburra
Bullion Coins

---
---
1 kilo. Silver Kookaburra Bullion Coin
10 oz. Silver Kookaburra Bullion Coin
2oz. Silver Kookaburra Bullion Coin
1oz. Silver Kookaburra Bullion Coin
---
---
Australian Silver Koala
Bullion Coins

---
---
1 kilo. Silver Koala Bullion Coin
10 oz. Silver Koala Bullion Coin
1oz. Silver Koala Bullion Coin
1/2 oz. Silver Koala Bullion Coin
1/10th oz. Silver Koala Bullion Coin
---
---
Australian Silver

Lunar


Bullion Coins

Series I & II
---
---
10 kilo. Lunar Silver Coin - Bullion Series I & II
1 kilo. Lunar Silver Coin - Bullion Series I & II
1/2 kilo. Lunar Silver Coin - Bullion Series I & II
10 oz. Lunar Silver Coin - Bullion Series I & II
5 oz. Lunar Silver Coin - Bullion Series I & II
2 oz. Lunar Silver Coin - Bullion Series I & II
1 oz. Lunar Silver Coin - Bullion Series I & II
1/2 oz. Lunar Silver Coin - Bullion Series I & II
---
---
---
Australian Gold
Bullion Coins
---
---
---
---
---
---
Australian Gold

Lunar


Bullion Coins

Series I & II
---
---
10 kilo. Lunar Gold Coin - Bullion Series I & II
1 kilo. Lunar Gold Coin - Bullion Series I & II
10 oz. Lunar Gold Coin - Bullion Series I & II
2 oz. Lunar Gold Coin - Bullion Series I & II
1 oz. Lunar Gold Coin - Bullion Series I & II
1/2 oz. Lunar Gold Coin - Bullion Series I & II
1/4 oz. Lunar Gold Coin - Bullion Series I & II
1/10th oz. Lunar Gold Coin - Bullion Series I & II
1/20th oz. Lunar Gold Coin - Bullion Series I & II
---
---
Australian Gold Nugget
(Kangaroo)

Bullion Coins
---
---
1 kilo. Gold Kangaroo (Nugget) Bullion Coin
10 oz. Gold Kangaroo (Nugget) Bullion Coin
2 oz. Gold Kangaroo (Nugget) Bullion Coin
1oz. Gold Kangaroo (Nugget) Bullion Coin
1/2 oz. Gold Kangaroo (Nugget) Bullion Coin
1/4 oz. Gold Kangaroo (Nugget) Bullion Coin
1/10th oz. Gold Kangaroo (Nugget) Bullion Coin
1/20th oz. Gold Kangaroo (Nugget) Bullion Coin
---
---
---
Australian Platinum
Bullion Coins
---
---
---
---
---
Australian Platinum Kangaroo
Bullion Coins
---
---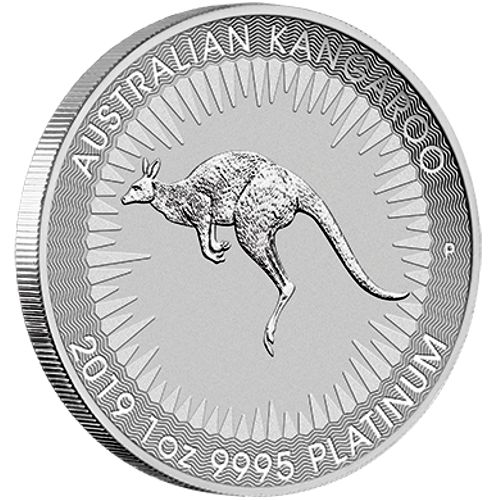 1 oz. Silver Australian Kangaroo Bullion Coin

---
---
Australian Platinum Platypus
Bullion Coin
---
---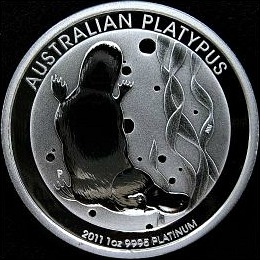 1 oz. Platinum Platypus Bullion Coin
---
---

Affiliate Ad
---
---
---
Free Bullion Investment Guide
Thanks You for Visiting!


---

---

---




| | |
| --- | --- |
| | The Free Bullion Investment Guide has three missions: |

The 1st mission is to give anyone interested in the precious metals bullion markets, an honest place on the web that provides bullion market reference material, bullion market news, and other market-related information.








---

---

(Every Advertising LINK on this Guide is from one of our Affiliates)

---

---



---
---
---
---
Coin Photos courtesy of The Coin Page

---
---
---
---
Free Bullion Investment Guide