This Guide is Now Mobile Compliant

South Africa Mint &
South African Bullion
The South African Mint Company (Pty) Ltd. (SA MINT) is the official mint of the Republic of South Africa.
SA MINT manufactures coins on behalf of the South African Reserve Bank (pictured), including South African Bullion.
South Africa's
First Mint
(1892 - 1900)
When gold was discovered near Johannesburg, SA in 1886, President Paul Kruger realized that the country needed to produce its coins.

The parliament of the time in the South African Republic (ZAR), granted a concession to a consortium of Dutch, German and British investors in 1890 to establish the National Bank of the South African Republic.

The National Bank also obtained permission to operate a mint.

The National Mint and Bank was built on the northwesterly corner of Church Square in Pretoria (SA) and was officially opened on 6th of July 1892.

The original corner stone can still be seen there today.
---
---
Affiliate Ad
---
---
---
---
A New Republic
---
---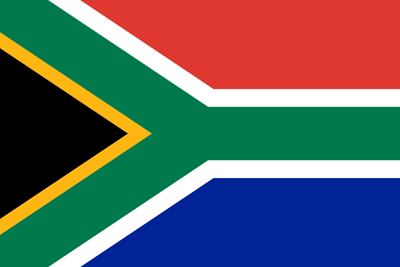 In 1961, the country ceased to be a member of the British Commonwealth.

The Republic of South Africa was proclaimed.

In the same year, South Africa stopped the British decimal coin system in the country.

The coins were converted to a decimal equivalent. The half-pound became the Rand, and the R2 (2 Rand) coin replaced the Sovereign and the R1 (1 Rand) coin replaced the half sovereign.

These two coins may be seen as South Africa's first gold bullion coins. The last R1 and R2 gold coins were minted in 1983.
---
---
A New Mint
---
---
During the 1980's, the South African Government initiated the deregulation of State activities, and the South African Mint was privatized, with the SA Reserve Bank as the holding company.

The South African Mint Company (Pty) Ltd was established on the 1st of September in 1988 as a full subsidiary of the SA Reserve Bank.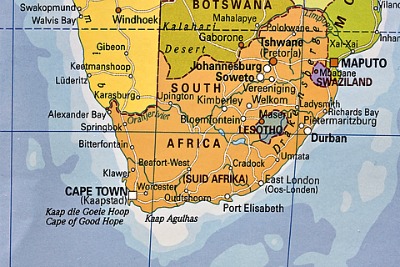 The old Mint was inadequate to meet the future demand for coinage.
At the time, the place where the old Mint was located did not allow for further expansion, so the decision was made to relocate the Mint.
The new Mint was built in Centurion, Gauteng Province, south of Pretoria. It was completed in 1990 and officially opened in October of 1992.
---
---
Rand Refinery Limited
---
---
In 1920, the Rand Refinery was established by the Transvaal Chamber of Mines to refine all gold mined in South Africa.

It is the World's Largest single-site gold refining and smelting complex.

The South African Reserve Bank authorized the Rand Refinery Limited as the sole entity to sell South African Bullion from source to primary distributors worldwide.

The Gold Krugerrand is minted by the South African Mint from gold blanks supplied by the Rand Refinery Ltd.

The Rand Refinery Ltd. is owned by many of the leading South African gold mining companies.
Sources: South African Mint & Rand Refinery
---
---
---
South African Bullion Coins
---
---
---
---
---
---
Gold Krugerrand
Bullion Coins
---
---
South African Krugerrand Gold Coin - 1oz. & Fractional Bullion Coins
---
---
---

Affiliate Ad
---
---
---
For the Best Bullion Market News...
---
---
---
---
Free Bullion Investment Guide