Gold-Nano Blog / Gold Nanoparticle Cancer Research News #1
Find more "Deals on Bullion" here

Gold Nanoparticle Cancer Research News

 
#1

---
Originally Posted on 10/22/2017 @ 4:22 pm

by Steven Warrenfeltz

---
Subscribe to this Blog
Subscribe by RSS Feed
---
Chemotherapy and Radiation kill cancer cells, but they also kill healthy cells.

Radiation and chemotherapy drugs affect the whole body when they are administered because there's no mechanism in them that can help them to detect and find only cancer cells.

Furthermore, for chemotherapy and radiation drugs to be effective, they have to be given in very large doses, the result usually come in the form of harmful side-effects.
Gold Nanoparticles, on the other hand, inherently have a quality about them called the 'EPR Effect,' which stands for Enhanced Permeability and Retention Effect.
The 'EPR Effect' is a molecular property that gives the Gold Nanoparticles the ability to accumulate in cancer cells more than they do in normal cells.

Plus, gold nanoparticles have a very large surface area, which allows them to carry cancer-killing drugs along with cancer finding antibodies, at the same time.

Gold Nanoparticles are inert, research studies have repeatedly proven that they only hurt cells they are made to attack, which are cancer cells, so there are no life-threatening side-effects associated with this research. 

Sounds too good to be true, right?  Read on, and you'll find out it's not.

In this report, you'll find summaries of the most promising and compelling studies in regards to gold nanoparticle medical research.
Below is a glimpse into what you'll find in this report:
Gold Nanoparticles and CRISPR

Professor Invents New Cancer Imaging Tool using Gold Nanoparticles

Gold Nanoparticle Cancer Research & THC (Tetrahydrocannabinol)

India / Russia Gold Nanoparticle Research

Inexpensive, Non-Invasive Tool for the Early Cancer Detection

Gold Nanoparticles
and CRISPR

The first piece of news in this update involves CRISPR/Cas-9 gene therapy.  

CRISPR (stands for 'Clustered Regularly Interspaced Short Palindromic Repeats') is a genome-editing tool that splices DNA.


It inhibits bad genes by removing bad DNA strands, and replacing them with an improved strand of DNA code;  the short video provides more information about CRISPR.


Video


What is CRISPR?

This article about 'CRISPR' is titled:
Gene Editing: Gold Nanoparticle Delivery Shows Promise
it was posted on the National Institute of Health's - 'Director's Blog.'
In the excerpt below, the Director of NIH writes that Gold Nanoparticles have proved to be a better delivery system for CRISPER than any prior delivery systems.
"The challenge is delivering all these components into the appropriate tissues in a safe and efficient manner. Currently, most researchers use inactivated, non-disease-causing viruses to ferry various parts of the CRISPR/Cas9 system into cells.
However, because of size constraints, it's not possible to fit all three components into a single virus.  Also, because of the large number of viral particles needed to carry CRISPR/Cas9 components in separately, there are concerns that viral delivery systems could trigger immune responses in people.
Not only could such immune responses pose a safety hazard to patients, they could also reduce the effectiveness of the viral delivery system.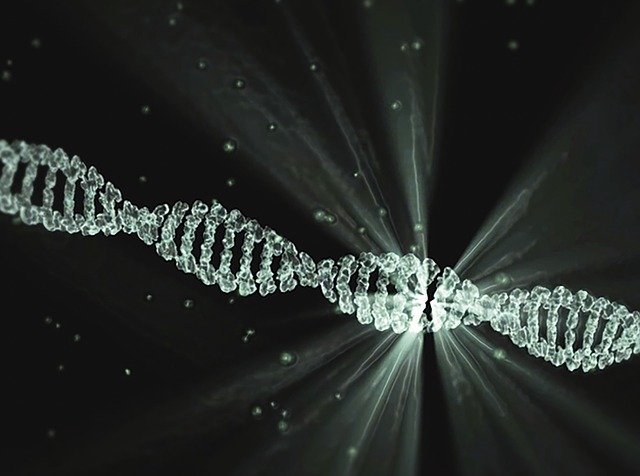 Because of these challenges, there's been great interest in developing better ways to deliver CRISPR/Cas9 therapeutics.
In the new study recently reported in Nature Biomedical Engineering, Irina Conboy and Niren Murthy at the University of California, Berkeley, decided to try a delivery vehicle they call CRISPR-Gold.
Gold might seem like an odd choice, but gold nanoparticles possess a special ability to penetrate cell membranes and have been considered for use in delivering therapies for cancer, rheumatoid arthritis, and many other conditions.
In addition, gold is generally well tolerated by the human body and has the advantage of linking easily to DNA."
Professor Invents
New Cancer Imaging Tool using
Gold Nanoparticles

The next article comes from Georgia State University, where a Chemistry Professor, Dr. Ning Fang, has developed a new Optical Imaging Tool to Target Cancer Cells.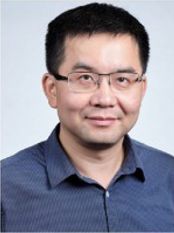 The new optical imaging technique is called 'SPORT' which is short for 'Single Particle Orientation and Rotational Tracking.'


Dr. Fang's invention is a differential interference contrast (DIC) microscopy-based imaging tool; it traces gold nanoparticles of various shapes and sizes.

In the article, Dr. Ning Fang stated the following about using Gold Nanoparticles:

"Gold nanoparticles can inhibit cancer cell migration and prevent metastasis, which is a leading cause of cancer-related deaths. Until now, not much has been understood about why gold nanoparticles have this ability.  The SPORT helps answer this question, providing insight into nanoparticle-protein and cell interactions specifically related to cell migration." - Dr. Ning Fang

See the full article below, to learn more about Dr. Fang's progress with his research:
Chemistry Professor Develops Optical Imaging Tool To Target Cancer Cells
Gold Nanoparticle Cancer Research
&
THC
(Tetrahydrocannabinol)

A team of researchers out of Boston, MA, led by Wilfred Ngwa, Ph.D., has published a report proposing the use of gold nanoparticle drones armed with cannabinoids to fight tumors.
The research proposes that these new gold nanoparticle drones would carry payloads of cannabinoids (THC) and radio-sensitizers (radiation drugs) to the targeted cancer cells.
Dr. Ngwa states the following in the article about using Gold Nanoparticles for his research:
"They are biocompatible radiosensitizers," states the report, "proffering relatively no toxicity. They can readily interact with photons by the photoelectric effect, to emit missile-like photoelectrons or Auger electrons in the micrometer range, to substantially boost [radiotherapy] damage to cancer cells." - Wilfred Ngwa, Ph.D.
Click this link to read the full article and learn more about this research:
Lung cancer being targeted by nano-drone delivered cannabinoids
---
---
India / Russia
Gold Nanoparticle Research

A Russian/Indian research team from the National University of Science and Technology MISIS, in Moscow, and the Saha Institute of Nuclear Physics, in Kolkata, conducted experiments in the following news summary.
In the study, the joint researchers used Gold Nano-Stars and Lasers to kill cancer cells, below is an excerpt from the article.
"The focus of the research was to formulate a benign nanostructure suitable for medicinal purpose," Dulal Senapati from the Saha Institute of Nuclear Physics and head of the NUST MISIS infrastructure project, told IANS.
Star-shaped nanoparticles appear to be the most efficient in photothermal therapy (PTT) that uses light radiation for the treatment of many medical conditions, including cancer.
In this process, nanoparticles embedded within tumours generate heat in response to externally applied laser light. It has been well documented as an independent strategy for highly selective cancer treatment.
Senapati said when a nanoparticle reaches the affected area, the area is blasted with a laser pulse. The nanoparticle absorbs the light and focuses it like a lens, directing it straight to the star's sharp edge.
This light is then converted into heat which is concentrated at the star's tip. The generated heat flow breaks the membrane of a cancer cell and destroys it while not harming the healthy cells."
Read the full article here:
Indian, Russian scientists craft gold nanostars to destroy cancer cells
---

---
---
---
Inexpensive, Non-Invasive Tool
for the Early Cancer Detection
The last article is from the University of Wollongong and Griffith University in Australia, where researchers have developed a new class of nanoporous, iron oxide, gold nano-cubes that can be used as an inexpensive, non-invasive tool for the early cancer detection.
Dr. Md. Shahriar Hossain, one of the researchers in this study stated the following about the findings of the research:
"Early diagnosis of cancer leads to more effective and cheaper treatment, and the majority of cancers can be treated successfully if they are detected at their earliest stages," Dr. Hossain said.
"However, current cancer diagnostic methods are relatively expensive and most people in developing countries can't afford them and don't have easy access to the equipment needed to perform them.
"The test we have developed is cheap, simple and portable. It can be used for rapid screening of early cancer biomarker in areas where people can't afford the high economic burden of other cancer diagnostic methods." - Dr. Md. Shahriar Hossain
Full article:
Gold nanomaterial offers cheap way to detect cancer
---
---
Before you go...

Please help this guide spread the word about Gold Nanoparticle Medical/Cancer Research by forwarding this blog post to a friend, or a subject related website / forum.
Thank You for your Time.
Take Care & God Bless,
Steve

Other pages
on this Guide

that you
may like...

---
Gold Nanoparticle Cancer Research
News Update #1 
---
---
---
| | | |
| --- | --- | --- |
| | Free-Bullion-Investment-Guide "Search" | |
Free Bullion Investment Guide