Gold Nanoparticle Cancer Research News

 
#2

---
Originally Posted on 11/05/2017 @ 2:36 pm
Last Edited on 11/06/2017 @ 9:09am

by Steven Warrenfeltz

---
Subscribe to this Blog
Subscribe by RSS Feed
---
This update is the second of many that will be written to keep you up-to-date on the most promising cancer treatment that is in the research pipeline.
For the last six-years, I've tried to help people understand how gold nanoparticles are a better way to treat cancer than the methods we have now.
Gold Nanoparticles are being used in combination with many of today's methods for treating cancer which include lasers, radio-waves,  chemotherapy, infrared light, radiotherapy, and as mentioned in the last update the gene therapy called CRISPR was recently added to this list.
Gold Nanoparticle Cancer Research is a non-invasive cancer treatment that kills cancer cells without hurting surrounding healthy tissue and it does not have harmful side-effects.
What you'll find in this issue.

Learn how some of the unique characteristics of gold nanoparticles can only be explained using Einstein's 'Theory of Relativity.' 
Find out about Human Trials that are currently being conducted by Northwestern University using gold nanoparticles to fight Glioblastoma, a common and deadly form of brain cancer.
Understanding 'Nanotherapeutics'

Read about why a Dayton University researcher received a $300K grant to develop a new laser that is expected reduce medical costs and it's expected to enhance many medical treatments including those involving gold nanoparticles.

---
---
Gold Nanoparticles
and Einstein's
Theory of Relativity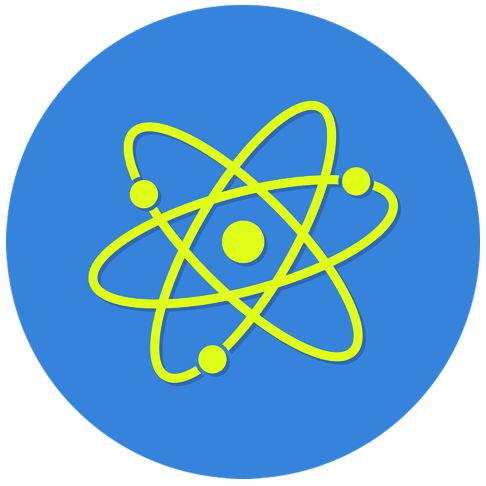 The first article comes from Cosmos Magazine, its titled
"Magnetic gold is evidence of relativity, study finds."
This article shines the light on some interesting elemental facts about gold; we all know that gold in its bulk form cannot be magnetized and does not tarnish.

But, did you know that gold nanoparticles are magnetic and the property that keeps gold from tarnishing in its bulk-form, also makes it benign in the body in its nano-form? (the latter fact is not stated in the article)

These two characteristics of gold nanoparticles are just a sample of the unique properties that make them a great way to treat cancer.

However, this article isn't about cancer research, it's about physics, but it has been written so that you don't need a physics major to read it.

Here is an excerpt from the article:
Magnetism is caused by unpaired electrons surrounding the atoms of the material. Due to a quantum mechanical property called "spin", unpaired electrons induce a magnetic dipole (like the two poles of a bar magnet). However, electrons often like to team up in pairs, and the opposing spin of the two electrons cancels out the magnetic effect.

A single atom of gold has an odd number of electrons, so it will always have one unpaired electron. But in bulk gold, these unpaired electrons can be shared between atoms, allowing them to find a buddy and form a pair. This means that metallic gold has no unpaired electrons, and it does not display classical magnetism.  "Magnetic gold is evidence of relativity, study finds." - Joel F. Hooper,  Cosmos Magazine

The article goes on to explain how gold atoms and electrons work and how the unique interaction of gold's electrons, from one atom to another, give it its characteristics in bulk and nano form.
In addition, the conclusion of the article explains how gold nanoparticles get their magnetic properties in relation to Einstein's 'Theory of Relativity.'
"Magnetic gold is evidence of relativity, study finds."
- Cosmos Magazine
---
---
Human clinical trial
Fighting Glioblastoma with
Gold Nanoparticles
Glioblastoma is a type of Brain Tumor, Arizona Senator John McCain has been diagnosed with this form of cancer, and recently
Gord Downie
, a famous Canadian Musician, passed away from it.
At Northwestern University, some hope has risen for those who have this form of cancer, a new human trial is currently being done at the University's multiple facilities in and around Chicago, Illinois.
The research involves attaching strands of RNA, programmed to kill cancer, on gold nanoparticles.
In the article, Andrew Lee, Ph.D., a Northwestern Medicine researcher, stated the following about using gold nanoparticles in these human trials.

"There's a bunch of challenges to delivering that molecule to the right place in a disease setting," said Andrew Lee, Ph.D., a Northwestern Medicine researcher.

That's where the nanoparticles shine. Packed with short strands of RNA – poised to deliver a deadly message to cancer cells — the loaded spheres move freely through the bloodstream without notice or reaction. In animal studies, they crossed the protective blood-brain barrier then penetrated tumor cells – ultimately sparking cell death.

"It really is the role of the size of the nanostructure as well as the density and exactly how the molecules are presented by the nanostructure that really give it an advantage in crossing each of those barriers," Lee said.  New clinical trial offers hope to patients with glioblastoma - Katharin Czink and Dina Bair, WGNTV (Chicago, Illinois)



See the full story here:
New clinical trial offers hope to patients with glioblastoma
- WGNTV (Chicago, Illinois)
Please Note:
If you have this form of cancer or know someone who is fighting Glioblastoma, there are links at the bottom of the WGNTV article that will give you information about enrollment and if it is still possible to be apart of this research.  
---
---
Gold Nanoparticle Cancer Research
&
Targeted Chemotherapy
(Nanotherapeutics)
This article offers an in-depth view of how researchers are learning how gold nanoparticles are able to help chemotherapy do its intended primary goal:  To kill cancer while not harming the patient.
The excerpt below talks about how gold nanoparticles and targeted chemotherapy, also called 'Nanotherapeutics' is giving researchers new hope towards making chemotherapy drugs more effective.

In 2014, he and collaborators demonstrated that gold nanoparticles could be used to 'smuggle' chemotherapy drugs into cancer cells in glioblastoma multiforme, the most common and aggressive type of brain cancer in adults, which is notoriously difficult to treat.

The team engineered nanostructures containing gold and cisplatin, a conventional chemotherapy drug. A coating on the particles made them attracted to tumour cells from glioblastoma patients, so that the nanostructures bound and were absorbed into the cancer cells.

Once inside, these nanostructures were exposed to radiotherapy. This caused the gold to release electrons that damaged the cancer cell's DNA and its overall structure, enhancing the impact of the chemotherapy drug.

The process was so effective that 20 days later, the cell culture showed no evidence of any revival, suggesting that the tumour cells had been destroyed. How to train your drugs: nanotherapeutics - Medical Xpress
Click this link to read the full article and learn more about 'Nanotherapeutics':
How to train your drugs: nanotherapeutics
- Medical Xpress
---
---
Researcher receives $300K to Develop New Medical Laser

Recently, the National Science Foundation awarded Dr. Andy Chong, a University of Dayton researcher, $302,700 to create the next generation of pulsed lasers for hospitals and clinics.

He is working on lasers that generate visible wavelengths called 'pulsed fiber lasers,' they are less bulky than the medical lasers of today, and they are less expensive and easier to use.

These new lasers would also be more reliable than today's medical lasers and could be used for micro-surgeries, and work in conjunction with gold nanoparticles to kill cancer cells.
Dr. Andy Chong stated the following about the new laser he is working on:

| | |
| --- | --- |
| | "For medical purposes, we do believe the mode-locked fiber lasers are the future," he said. "But for now, the visible wavelength laser is not directly available from mode-locked lasers. You have to start with the laser and convert to the visible wavelength. What I'm suggesting is we can build a laser that can generate visible light and make it readily available for medical applications in a way that is cheaper and more reliable." - Dr. Andy Chong  Laser Focused Research - University of Dayton |
Click this link to read more about Dr. Andy Chong's work and why he is focused on creating this new laser for cancer patients:
Laser Focused Research
- University of Dayton
---
---
Before you go...

To learn more about Gold Nanoparticle Cancer research and how it works; 'click here', on the page you'll learn all there is to know about Gold Nanoparticle Cancer Research
In addition, at the bottom of the page, you'll find more than 300 articles about the research that have been compiled over the last several years.
Thank You for your Time.
Take Care & God Bless,
Steve

Free Bullion Investment Guide
Thanks You for Visiting!


---

---

---




My name is Steven Warrenfeltz, and I created the this guide for those who are looking for honest information about investing in precious metals bullion.

The other side of this guide is my way of fulfilling a promise to a childhood friend who died of cancer.

That promise was to do whatever I could to support those who are Battling Cancer (researchers/patients), and in doing so, try to help rid the world of this horrible disease.

The guide is my effort to make a bigger impact against the disease by combining what I love, 'investing,' while fulfilling a promise.




| | |
| --- | --- |
| | The Free Bullion Investment Guide has three missions: |

The 1st mission is to be an Honest place on the web that provides you with the Best Bullion Market Reference Material.





---
---
Gold Nanoparticle Cancer Research
News Update #2 
---
---
---
---
---
---
Free Bullion Investment Guide