Gold-Nano Blog / Gold Nanoparticle Cancer Research News #5
Find Bullion Market News here

Gold Nanoparticle Cancer Research News

 
#5

---
Originally Posted on 02/20/2018 @ 4:15 pm

by Steven Warrenfeltz

---
Subscribe to this Blog
Subscribe by RSS Feed
---
Hello,
Gold Nanoparticle Cancer Research is one of the most promising cancer treatments that are in the research pipeline.
For last seven years, been helping people understand how gold nanoparticles offer a better way to treat cancer than the methods we are using today, most notably 'traditional chemo and traditional radiation therapies.'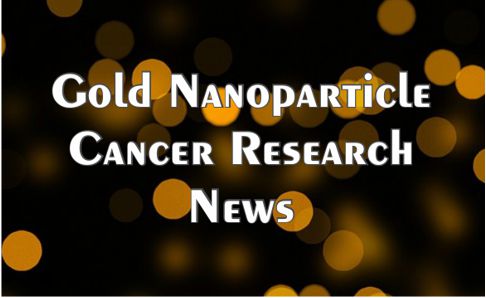 When we think of today's traditional methods of treating cancer, we think "chemo and/or radiation therapies."

What else comes to mind when we think of today's traditional methods of treating cancer?

Answer: discomfort, pain, and mortality...This shouldn't be the case.

Medicine should heal, not hurt an individual, we need to get out of the 20th-century's ways of treating cancer, and start using 21st-century methods to treat cancer.

Gold Nanoparticles are inert, and research studies have proven that they can be made to only attack and kill cancer cells, so there are no life-threatening side-effects associated with this research.

Gold Nanoparticle Cancer Research has repeatedly shown, in study after study, that it should be one of the 21st century's better ways of treating cancer.
In this fifth report, you'll find summaries on all of the latest Gold Nanoparticle Cancer Research that was released over the last few weeks.

Below is a glimpse into what you'll find in this issue:
How Gold Nanoparticles killed Breast Cancer Cells without Any assistance
Georgia Tech uses 'Hairy' Gold Nanoparticles to kill cancer
University of Texas Researchers learn how Gold Nanoparticles move in the Kidneys to help create better kidney disease fighting treatments
International Joint Research Group use Gold Nanoparticles to send two different cancer fighting drugs to kill cervical cancer cells.
---
---
New Affiliate

Royal Canadian Mint - Customer Reviews

---
---
---
---
Gold Nanoparticles Destroy
Breast Cancer Cells...
without Any Assistance
In all honesty, I had to re-read several paragraphs in this first article because, in almost every research study that I have read about gold nanoparticles, they have been used in conjunction with another medium to kill cancer.

However, in this six-year study from the Autonomous Metropolitan University in Mexico City, researchers killed breast cancer cells using only gold nanoparticles.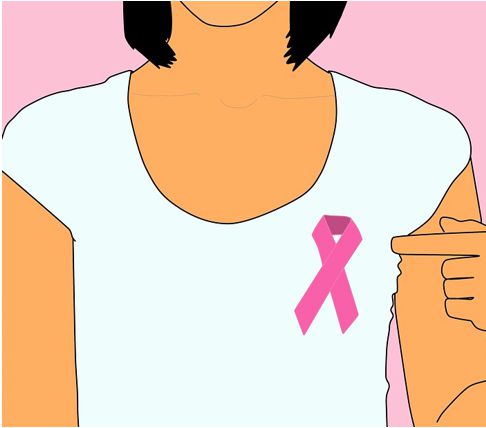 In the study, researchers applied gold nanoparticles to breast cancer tissue that consisted of healthy and cancerous cells.

Researchers noted that the body did not reject the gold nanoparticles because they did not produce an immunogenic response and were inert.

After 12 hours of incubation, the researchers found that the gold nanoparticles made the outer membranes of the cancerous cells rough and easy to penetrate, while not harming the healthy cells.
After the outer membranes of the cancer cells had been altered by gold nanoparticles, researchers administered more gold nanoparticles to the breast tissue.

Now because the first injection of gold nanoparticles altered the membranes of the cancer cells, it allowed the second dosage to pass easily through the cancer cells, which altered the nucleus of the cell, destroying it.
The researchers note that no other type of chemical substance or outside source was necessary to exterminate the diseased cells.

In conclusion at the end of the article, Jimenez Salazar, Professor of the Department of Biology of Reproduction, an expert in gene expression, markers, and molecular signaling stated the following about the outcomes of the research:
""...because the application of chemotherapy causes havoc in organs in a non-specific manner and in that sense the inquiry lays the basis of the creation of substances that attack the tumor cells individually." 


- Jimenez Salazar, Professor of the Department of Biology of Reproduction
See the full article here
UAM creates mechanism to destroy breast cancer cells
- NTX
---
Gabriel & Co. - FaceBook - Customer Reviews page
Affiliate Merchant Ad
---
---
---
'Hairy' Gold Nanoparticles
Kill Cancer with Multiple Punches

The next study comes out of Georgia Tech, where recently a lot of news has been released about their work with Gold Nanoparticles.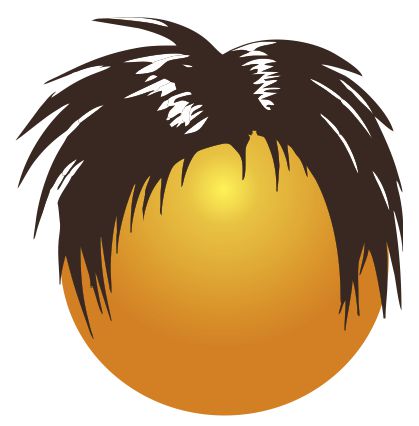 The graphic to the left is a light-hearted view of a 'hairy' gold nanoparticle, however all kidding aside, the gold nanoparticles in this study could help save a life one day.

In addition, the 'hairs' on these gold nanoparticles are actually light-sensitive polymers that can be assembled and disassembled by using different wavelengths of light.

These 'hairy polymer gold nanoparticles' are made with a core of cancer-fighting drugs.

In the study, once the gold nanoparticles found the cancer cells, the wavelengths of the light caused the hairs of the polymers to join together.
Plus, the light heated the gold nanoparticles, causing them to release the drug into the cancer cells, killing them.

See the full article here:
New, self-assembled Hairy nanoparticles could give double punch to cancer
- Tech Explorist
---
Affiliate Merchant Ad
---
---
---
Gold Nanoparticles Offer New Ways to Fight Kidney Diseases
Every day, our kidneys filter our blood by removing wastes and excess fluid from our bodies, while keeping our blood at its proper PH levels and stabilizing our blood with the right amount of nutrients, electrolytes, and hormones.

The waste from the kidneys is sent to our bladder, while the re-nourished blood is circulated throughout the body.

This next Gold Nanoparticle study comes to us from the University of Texas in Dallas.

A research team, led by  Dr. Jie Zheng, associate professor of chemistry in the School of Natural Sciences and Mathematics, studied how the kidneys filtered gold nanoparticles to help them create better therapies to fight kidney diseases.

In the study, they used gold nanoparticles that ranged in size from 1-nanometer and larger.
After conducting their studies, the researchers learned something that wasn't written in their physiology textbooks, that the smaller gold nanoparticles filtered up to 9x slower than the larger gold nanoparticles.
With this knowledge in hand, the researchers can develop more effective kidney cancer/disease-fighting treatments that will stay in the kidney's longer.

Learn more about this research in the following article, here:
Nanoparticle Study Produces Clearer Understanding of Kidney Function
- UTD News Center
---

---
---
---
International Research Study uses Gold Nanoparticles to Kill Cervical Cancer Cells

The last study in this issue of the Gold Nanoparticle Cancer Research News is about how researchers from China, the United States, and Russia used Gold Nanoparticles to transport two chemotherapy drugs to kill HeLa cervical cancer cells.

In this study, researchers synthesized gold nanoparticles and covered or 'decorated' them with two chemotherapy drugs, Bleomycin (BLM) and Doxorubicin (DOX).
These two drugs are known for being effective, but they are also known for having severe side effects.
The stated goal of the study was to "synthesis of AuNPs decorated with two chemotherapy agents and study of their efficiency to carry anti-cancer drug to the tumor site and sustainably cure diseases."

In the study, researchers stated why they used gold nanoparticles:
| | |
| --- | --- |
| | "Gold nanoparticles (AuNPs), have become highly feasible materials for treating malignant tumors, owing to their unique quenching efficiencies, biocompatibility, and significant surface modifiability." |
Furthermore, the researchers found that once they had coated the gold nanoparticles with Bleomycin (BLM) and Doxorubicin (DOX) that the nanoparticles "exhibit excellent colloidal stability."

In the study, researchers tested Bleomycin (BLM) by itself and compared those results with the results of the gold nanoparticles loaded with BLM, and DOX, the following statement was made in the research paper about their findings.

| | |
| --- | --- |
| | "Based on this comparative analysis, it is feasible to conclude that the combination of the two anticancer therapeutics in the delivery nanovehicle resulted in improved cytotoxic effect at relatively lower concentrations." |
The study proved that by using gold nanoparticles as a 'nano-vehicle' to deliver the two chemotherapy drugs heightened the drug's ability to kill cancer cells in lower dosages.
This will also result in fewer side effects from the chemotherapy drugs.

Furthermore, in the conclusion of the study, researchers stated the following on their successful results:
| | |
| --- | --- |
| | "In light of these results and the "two-punch" approach, we believe that our proposed work offers an excellent opportunity to design nanocarriers with active targeting against ovarian cancer. While improving their bio-distribution and bioavailability profiles in vivo, further studies are envisaged to progress ovarian cancer treatments." |
See the full article here:
Gold Nanoparticles-enabled Efficient Dual Delivery of Anticancer Therapeutics to HeLa Cells
- Nature.com (Scientific Reports)
---
---
One last thing...

Please help this guide spread the word about Gold Nanoparticle Medical/Cancer Research by forwarding this blog post to a friend, or a subject related website / forum.
Thank You for your Time.
Take Care & God Bless,
Steve

---
---
Gold Nanoparticle Cancer Research
News Update #5
---
---
---
---
Free Bullion Investment Guide