Gold-Nano Blog / Gold Nanoparticle Cancer Research News #7
---
Find Bullion Market News here

Gold Nanoparticle Cancer Research News

 
#7

---
Originally Posted on 05/04/2018 @ 11:31 am EDT
Re-posted on 5/07/2018 @ 4:00 pm EDT
by Steven Warrenfeltz

---
To be the first to receive this guide's blog posts

Subscribe to this Blog

by RSS Feed
---
Hello,
For the last seven years, this guide has been informing people about the many ways gold nanoparticles are a better way to treat cancer than today's methods.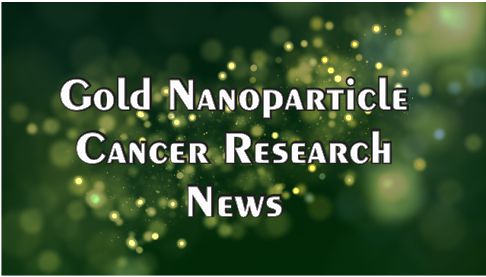 When we think of today's traditional methods of treating cancer, we think "chemo and/or radiation therapies."

What else comes to mind when we think of today's traditional methods of treating cancer?

Answer: discomfort, pain, and mortality...This shouldn't be the case.

Medicine should heal, not hurt an individual, we need to get out of the 20th-century's ways of treating cancer, and start using 21st-century methods to treat cancer.

Gold Nanoparticles are inert, and research studies have proven that they can be made to only attack and kill cancer cells, so there are no life-threatening side-effects associated with this research.

Gold Nanoparticle Cancer Research has repeatedly shown, in study after study, that it should be one of the 21st century's better ways of treating cancer.
In this report, you'll find summaries on all of the latest Gold Nanoparticle Cancer Research.
Below is a glimpse into what you'll find in this issue:
How researchers are building smart drugs with gold nanoparticles
Gold Nanoparticles Give Oncologist's a Better Way to Track Circulating Tumor Cells (CTCs)
Remote-Controlled Gold NanoRods Energize T-Cells for Precision Immunotherapy
---
---
---
---
---
Building Smart Drugs with
Gold Nanoparticles

Scientists from the University of Lincoln in the United Kingdom have developed a new way to make drugs smarter by specifically using gold nanoparticles.

These drugs can be 'tailor-made' to target different types of cancer cells by using specific proteins (a.k.a - anti-bodies) that are attracted to cancer.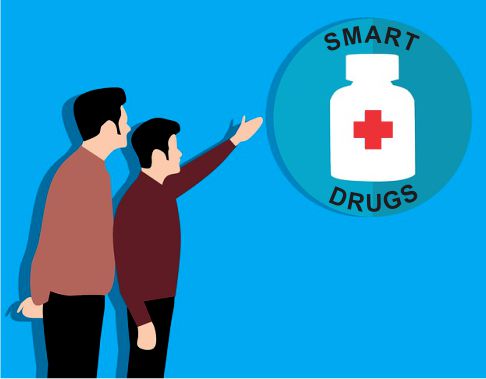 The new method enables researchers to coat the gold nanoparticles with layers of cancer-fighting drugs and proteins.

The method of layering drugs and proteins to gold nanoparticles maintains the integrity of the cancer-fighting drug to keep it from degrading in the bloodstream, which is what happens under normal conditions.

In addition, due to the small size of the gold nanoparticles and their inert capabilities, they've shown that they can easily overcome biological barriers such as cell membranes, which often prevent cancer drugs from reaching their intended targets.
Dr. Enrico Ferrari, who led the study, and is a nanobiotechnologist from the University of Lincoln's School of Life Sciences, stated the following about using Gold Nanoparticles in this research.

"Gold nanoparticles are a vital tool in new drug development and drug delivery systems. We have unlocked the key to binding proteins and molecules so that those drugs will be more effective."

"This method might help to design nanomedicines that do not need extensive chemical modification of a protein drug or a nano-carrier and therefore can be developed more easily and faster." - Dr. Enrico Ferrari - University of Lincoln's School of Life Sciences
See the full article here:
Nanomedicine: Drugs can be made 'smarter'
- Science Daily
---

---
---
---
Researchers Find a Better Way to
Track Circulating Tumor Cells (CTCs)

The cancer cells used in this study were melanoma skin cancer cells, which is known for its harmful circulating tumor cells (CTCs) abilities.

Cancer metastasize by releasing circulating tumor cells (CTCs) into the bloodstream, which is one of the deadliest components of cancer.

Unfortunately, the FDA has only approved one type of CTC detection technology, that's called 'The CellSearch system,' and it is only capable of finding one type of Circulating Tumor Cell (CTC) at a time, which makes the process time-consuming and expensive.
However, researchers from The University of Queensland who are working in close collaboration with oncologists at the Olivia Newton-John Cancer Research Institute (ONJCRI) have found a better way to track multiple CTCs using Gold Nanoparticles.
Their technology proved that it could find and track, in real-time, multiple types of circulating tumor cells (CTCs) in a single test.

The method involves coating gold nanoparticles with different types of proteins or anti-bodies that detect CTCs by analyzing them under laser light.
The image below, from the study, shows how the proteins lit up the different types of cancer cells after the laser light was directed toward the gold nanoparticles.

Tracking and monitoring the diversity of these cells doesn't only help scientists know if a tumor is metastasizing, it also helps them figure out how well the patient is responding to their current treatment.

For example:

In using this new system, if a physician sees that there are less circulating tumor cells in the test, then they would know that their patient's treatment is working.

However, if the test showed that there were more circulating tumor cells, they'd need to re-evaluate that the patient's treatment.
Professor Matt Trau, a University of Queensland's Australian Institute for Bioengineering and Nanotechnology (AIBN) stated the following about their discoveries:
| | |
| --- | --- |
| | "The gold nanoparticle technology is easy to use and extremely sensitive to CTC diversity – it can detect multiple types simultaneously down to as few as 10 CTCs in a 1 millilitre blood sample – and we saw dramatic changes during treatment for all patients studied." - Professor Matt Trau - AIBN |
Professor Trau went on to say that he hoped "the technology can be developed into a simple hand-held device."

See the full article about the research here:
New cancer monitoring technology worth its weight in gold
- PHYS.ORG
Or see the Original Published Research here:
Characterising the phenotypic evolution of circulating tumour cells during treatment
- Nature Communications
---
---
---
---
Remote-Controlled Gold NanoRods
Energize T-Cells for
Precision Immunotherapy

Remote controls make many parts of our lives much easier. 
Now, researchers at the Georgia Institute of Technology (Georgia Tech) have invented a way for a remote control to switch T-Cells (white blood cells) 'On or Off' to attack and kill a malignant tumor, on command.
T-Cells are a type of white blood cell that the body creates to fight off diseases, inside the cell, however, some tumors can turn 'Off' T-Cells, making them no longer a threat to the tumor's existence.
In addition, in today's immunotherapy, T-Cells are taken from a patient, then modified and harvested outside the body, then reintroduced into the patient's bloodstream.

But, typically, once the T-Cells are reintroduced into a patient's body, physicians lose control over the T-Cell's movements.

However, Georgia Tech's new method of immunotherapy has made it possible to turn T-Cells into a precision instrument to fight cancer with the help of heat-sensitive proteins and gold nanorods.

In the first part of the research, T-Cells were modified and given a genetic switch, or protein that when turned 'On,' increased the T-Cell's ability to seek out and kill cancer cells by more than 200x their normal capabilities.
In the next part of the study, researchers injected the modified T-Cells and gold nanorods into a tumor.
Once the T-Cells and gold nanorods were in the tumor, an infrared laser was shown onto the gold nanorods, heating them, switching the modified T-Cells 'On,' killing the tumor.

In addition, when the laser was not shown on the gold nanoparticles, the T-Cells would switch 'Off' because the body's temperature isn't high enough to activate the T-Cells.
The bioengineers found that the T-Cell switch worked best between 40 to 42 degrees Celsius (104 -- 107.6 F), high enough to not react to the highest fevers and low enough to not affect healthy tissue or the modified T-Cells.

The research proved to be successful in tumor-bearing mice, and it was confirmed that all the components of the experiments worked.
Researchers at Georgia Tech are continuing their research by testing new immunotherapy treatments with more aggressive cancers to more effectively fight cancer.
Article about this research is found here:
Remote-control shoots laser at nano-gold to turn on cancer-killing immune cells
- Science Daily
See the published Abstract and Graphic here:
Remote Control of Mammalian Cells with Heat-Triggered Gene Switches and Photothermal Pulse Trains
- ACS Publications
---
---
One last thing...

Please help this guide spread the word about Gold Nanoparticle Medical/Cancer Research by forwarding this blog post to a friend, or a subject related website / forum.
Thank You for your Time.
Take Care & God Bless,
Steve
All photos provided courtesy of pixabay.com

---
---
Gold Nanoparticle Cancer Research
News Update #7
---
---
---
---
Free Bullion Investment Guide