Gold-Nano Blog / Gold Nanoparticle Cancer Research Report #12`
Find more "Deals on Bullion" here

Gold Nanoparticle Cancer Research Report


#12

---
Originally Posted on 01/21/2019 @ 2:34 pm EST
by Steven Warrenfeltz

---
Subscribe to this Blog

by Feedburner
or

XML
---
Hello,
Gold nanoparticles are a better way to treat cancer than today's methods.
When we think of today's traditional methods of treating cancer, we think "chemo and/or radiation therapies."

What else comes to mind when we think of today's traditional methods of treating cancer?  The answer is discomfort, pain, and mortality...This shouldn't be the case.

Medicine should heal, not hurt an individual, we need to get out of the 20th-century's ways of treating cancer, and start using 21st-century methods to treat cancer.

Gold Nanoparticles are inert, and research studies have proven that they can be made to only attack and kill cancer cells, so there are no life-threatening side-effects associated with this research. 

Gold Nanoparticle Cancer Research has repeatedly shown, in study after study, that it should be one of the 21st century's better ways of treating cancer.

In this report, you'll find summaries of the most promising and compelling studies from the past month in regards to gold nanoparticle medical research, with each summary you'll find direct links to the original articles and/or research reports.
Here's what you'll find in this report :
Stanford University Medicine uses Gold Nanoprisms to enhance molecular images.

Scientists out of the University of Queensland create a Fast and Inexpensive Universal Cancer Test

Follow-up on
Naomi J. Halas Ph.D
Human Clinical Trials

Two months ago (November 2018), this guide published a blog post that was a Q and A with Dr. Naomi J. Halas of Rice University in Houston, Texas, seen here.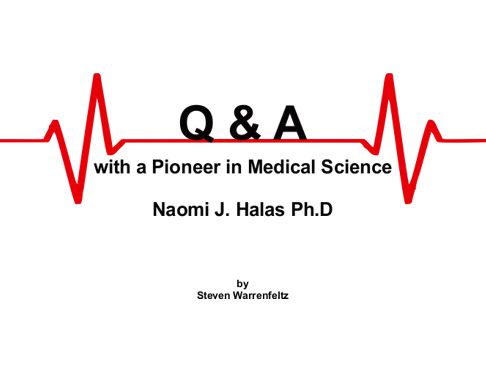 The 3rd question that was posed to Dr. Halas asked the following question:
"What is your perspective on how close or far away Gold NanoParticle Cancer Therapy is from coming into the market?"
In Dr. Halas's answer, she stated that her research is the backbone in human clinical trials on men with prostate cancer. The research uses gold nanoshells from Nanospectra Biosciences (a company she co-founded).
In addition, she stated that Dr. Rastinehad of Mt. Sinai Hospital, and Steven E. Canfield of UT Health are currently conducting human trials using her Gold Nanoshells.

Frank Billingsley is one of the individuals who was participating in the Houston clinical trial he also happens to be a weatherman for a local Houston TV station.
His progress is reported in the video below.

Click the following link to see the Q and A with Naomi J. Halas who developed the Gold Nanoshell Prostate Cancer Treatment that Frank Billingsly was given:
Q & A with a Pioneer in Medical Science - Naomi J. Halas Ph.D
- Free-Bullion-Investment-Guide
You can also learn more about the procedure in this article:
Gold Nanoparticles Act as Tumor-seeking Missiles
- Technology Networks
Furthermore, the following excerpt was taken from the 'Technology Networks' article about Dr. Naomi J. Halas's Gold Nanoparticle Prostate Cancer Treatment:

Doug Flewellen, the first patient in Texas to receive the new method of care, says for him, the procedure was a no-brainer.

"No man wants to go through radical removal, and I knew active monitoring could have potentially aggravated the cancer," Flewellen said. "The side effects of traditional treatment were not worth it to me, and I wasn't afraid to try the most cutting-edge technology. Looking back, the experience was even better than I was expecting, and I hope to see nanoparticle therapy advance into an option for anyone diagnosed with prostate cancer in the future." - Doug Flewellen  (Technology Networks)
---


Click Ad to Request a Free Appraisal Kit
ExpressGoldCash - Customer Reviews - 4.9 stars
---
Stanford University Medicine
uses Gold Nanoprisms to
Enhance Molecular Imaging

To view molecular structures inside the body, researchers use a device called an Optical Coherence Tomography or OCT.

The imaging system is often used by ophthalmologists to study the different structures of the eye.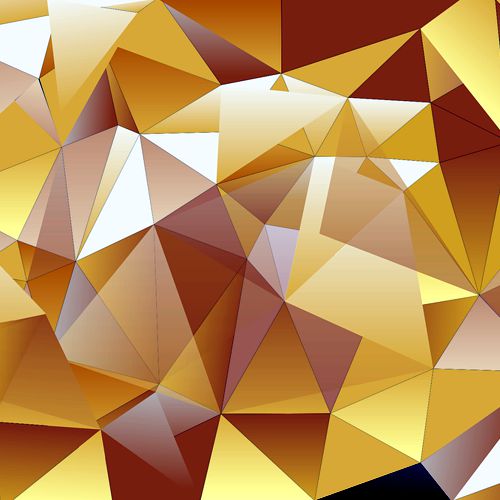 gold prisms
Researchers in this study combined the OCT with gold nano-prisms, the gold nanoprism's light refraction properties enhanced the details of the Optical Coherence Tomography (OCT), making the images sharper with more detail.
The following excerpt was taken from the Stanford Medicine article about the study:

They "first demonstrated the technique by imaging blood vessels and melanoma tumors in a mouse's ear: Regular OCT showed an intricate web of vessels, all forking in different direction."

"But with the addition of gold nanoprisms, a scan of the same area was nearly opaque with vessels, revealing a huge number of blood conduits that hadn't been seen before." - Stanford Medicine

Adam de la Zerda, PhD, the assistant professor of structural biology, sees the new imaging technique as a "potential step for assessing cancer drug efficacy."

Currently, the study only involves the use of live mice as their test subjects because the gold nanoprisms have to be approved by the FDA before they can be used on humans.  
However, the researchers are hoping to expand their research while they wait on the approval.

See more about this research here:
Gold "nanoprisms" open new window into vessels and single cells
- Stanford Medicine
---
---
---
---
Low Cost, 10-min Cancer Test is Developed using Gold Nanoparticles

In a scenario where someone had an unknown issue that doctors couldn't pinpoint, this quick and low-cost method of finding cancer would replace the current cancer diagnosis methods.

This study revolves around the different ways that DNA acts in a healthy cell compared to mutating cancerous cells.

Scientists out of the University of Queensland in Australia found that if cancerous DNA, of any kind, was present in this experiment that the gold nanoparticles would change color.

The Lead professor stated the following about the study's results:

| | |
| --- | --- |
| | "We certainly don't know yet whether it's the holy grail for all cancer diagnostics, but it looks really interesting as an incredibly simple universal marker of cancer, and as an accessible and inexpensive technology that doesn't require complicated lab-based equipment like DNA sequencing" - Matt Trau, professor of chemistry at the University of Queensland |
Find out more about this study from the University of Queensland in Australia, here:
Scientists develop 10-minute universal cancer test
- The Guardian
One last thing...
Please help this guide spread the word about Gold Nanoparticle Medical/Cancer Research by forwarding this blog post to a friend, or a subject related website / forum.
Thank You for your Time.
Take Care & God Bless,
Steve
Other pages
on this Guide

that you
may like...

Gold Nanoparticle Cancer Research
Report #12
---
| | | |
| --- | --- | --- |
| | Free-Bullion-Investment-Guide "Search" | |
Free Bullion Investment Guide